Washington, DC – (RealEstateRama) — U.S. Sen. Jeanne Shaheen (D-N.H.) and New York Power Authority CEO Gil Quiniones will headline the Alliance to Save Energy's Great Energy Efficiency Day in Washington, DC, on Wednesday, Feb. 8.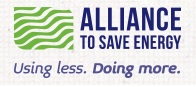 The event, titled "The Keys to Driving Energy Productivity & Prosperity in the 115th Congress," will feature remarks and panel discussions on the outlook for energy efficiency policy in the new political environment. Along with Shaheen and Quiniones, co-chairs of the Alliance, the event will feature some of America's leading voices on energy and efficiency issues, including Mark Pischea, executive director of the Conservative Energy Network; Jim Matheson, CEO of the National Rural Electric Cooperative Association; Sue Kelly, president & CEO of the American Public Power Association; and Adam Procell, president and CEO of Lime Energy.
The event is open to the press. Please include this event on public calendars.
More details, including the full agenda, can be found here on our website.
What: Great Energy Efficiency Day – 2017
When: Wednesday, Feb. 8, 2 PM to 5 PM
Where: Dirksen Senate Office Building Room 106 – Washington, DC
MEDIA CONTACTS
Ben Evans


(202) 530-2222