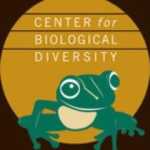 WASHINGTON – (RealEstateRama) – A Senate committee today approved a bill that would side-step environmental review to fast-track large infrastructure projects, including oil pipelines and natural gas export terminals.
The Homeland Security and Governmental Affairs Committee approved S. 1976, the Federal Permitting Reform and Jobs Act, by a voice vote. The legislation, sponsored by Sen. Rob Portman (R-Ohio), would exempt infrastructure projects from detailed environmental reviews and public input that are required by the National Environmental Policy Act.
"It's shameful that senators are allowing more agencies to ignore the public's voice and rubber-stamp oil pipelines and other dangerous projects," said Paulo Lopes, a public lands policy specialist at the Center for Biological Diversity. "The National Environmental Policy Act protects the health and safety of communities. But senators are falling for the bogus industry myth that it's too burdensome. The best projects occur when the public and environment are fully protected."
In 2015 Congress passed the Fixing America's Surface Transportation (FAST) Act, which weakened environmental review and public input for highway projects. The law also established a permitting council that authorized even more limited environmental review on other projects exceeding $200 million, including oil pipelines and nuclear plants. These provisions are set to end in 2022.
Portman's bill would make these provisions permanent and expand them to include transportation and Army Corp of Engineers projects, such as the Keystone XL pipeline, which were previously excluded.
Supporters of the end run around the environmental review process said it was intended to speed highway construction, but highway construction times have increased. A 2016 Department of Treasury report found that a lack of funding was the most common indicator delaying the completion of transportation projects.
"Further undermining environmental safeguards won't move projects forward any faster," Lopes said. "This is a flimsy excuse to avoid public input and shirk one of nation's bedrock environmental laws. The government admits that it's a lack of money that slows things down."
The Center for Biological Diversity is a national, nonprofit conservation organization with more than 1.4 million members and online activists dedicated to the protection of endangered species and wild places.
Contact:
Paulo Lopes, (202) 849-8398,