Award recipients honored at CRE.Converge 2017, October 10-12, in Chicago
WASHINGTON (May 22, 2017) – (RealEstateRama) — Applications are being accepted for NAIOP's 2017 Developing Leaders Award. This prestigious annual award honors up-and-coming commercial real estate professionals, 35 years old and under, for their valued contributions and commitment to the industry. Don't miss out on this tremendous leadership honor and networking experience.
The deadline for applications is Friday, June 23.
Criteria and Eligibility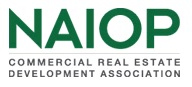 The 2017 Developing Leaders Award will be presented to recipients who have shown exemplary achievements and demonstrated outstanding professional accomplishments in the commercial real estate industry. Each award recipient must be a NAIOP member in good standing. Previous Developing Leaders Award winners are not eligible.
Recognition
Recipients of NAIOP's 2017 Developing Leaders Award will be honored at CRE.Converge 2017, the premier conference for commercial real estate, which will be held in Chicago, October 10-12. This year's conference is a special celebration of NAIOP's 50th anniversary, with extraordinary events and cutting-edge content shared in keynotes and sessions. Each of the selected award winners, along with their immediate supervisor, will receive one complimentary registration to attend the conference (a combined $2,040 value).
See past winners and additional details on the award website. For additional information, please contact Beth Gulding, chapter relations manager, at 703-904-7100 or " target="_blank">
.
# # #
About NAIOP: NAIOP, the Commercial Real Estate Development Association, is the leading organization for developers, owners and related professionals in office, industrial, retail and mixed-use real estate. NAIOP comprises 18,000 members in North America. NAIOP advances responsible commercial real estate development and advocates for effective public policy. For more information, visit www.naiop.org.