DUBLIN — A transit-oriented residential and commercial complex is being planned in Dublin near the city's BART station and future downtown, offering a fresh indicator of development interest near the Bay Area's rail hubs.
The residential complex will contain 499 apartments adjacent to the West Dublin/Pleasanton BART station and is being jointly developed by Bayview Development Group and The Morley Bros, the two developers said Monday.
"We are excited to invest in the Dublin community," said Ted McMahon, San Jose-based Bayview Development's chief investment officer.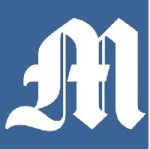 More info at The Mercury News:
St. Patrick Way – Dublin BART station area will get big residential complex