WASHINGTON, D.C. – (RealEstateRama) — President Trump's 2018 budget – leaked earlier today – reflects a cruel indifference to the millions of low income seniors, people with disabilities, families with children, veterans, and other vulnerable people who are struggling to keep a roof over their heads. Mr. Trump's budget would harm thousands of the lowest income families by taking away their housing assistance – a move that would lead to higher levels of homelessness and housing poverty – in a transparent effort to pay for tax cuts for the wealthy and billions of dollars in increased defense spending. The proposed budget contradicts HUD Secretary Carson's assurances that "nobody's going to be thrown out on the street," as he defended the proposal. This budget proposal is unconscionable and unacceptable.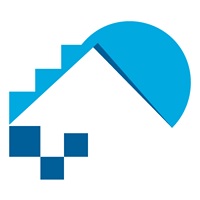 The National Low Income Housing Coalition (NLIHC) is unsure of the finality of the leaked budget. Mr. Trump plans to release his final 2018 budget request on May 23.
Overall, Mr. Trump's budget would slash federal investments in affordable housing at HUD by nearly 17% or $7.7 billion, compared to Fiscal Year (FY) 2017.  The proposed cuts could mean more than 250,000 people could lose their housing vouchers. It would also impose punitive measures that would jeopardize family stability – increasing the financial burdens they face through higher rents and ending support to help cover the cost of basic utilities, like water and heat.
If enacted, Mr. Trump's budget would exacerbate the growing affordable rental housing crisis in every state and community across the nation, and it would represent a clear departure from the belief that everyone deserves an affordable place to call home.
Mr. Trump's budget calls for eliminating the national Housing Trust Fund, the first new housing resource in a generation and one that is exclusively targeted to help build and preserve housing affordable to people with the lowest incomes, including those experiencing homelessness. The budget devastates resources needed to operate and maintain public housing that provides homes to millions of families and represents billions of dollars in critical local assets. It would starve states and communities – including Native American communities that suffer from the worst housing conditions in America – of the flexible, locally-driven resources used to address their most pressing housing and community development needs. It cuts funding needed to keep low-income seniors, people with disabilities, people living with AIDS, and vulnerable individuals in safe, affordable homes, reduces funding to address serious health risks posed by lead-based paint, and even cuts resources used to address homelessness.
Although the President's 2018 budget request provides more detail than the skinny budget released in March, it confirms what we already knew: this budget must be rejected by Congress.
We will work with allies in Congress and with residents, partners, stakeholders, and advocates across the country to ensure not only that this budget proposal is dead on arrival, but that Congress lifts the low spending caps required by the Budget Control Act of 2011 equally for defense and domestic programs and expands funding for critical affordable housing investments.
See NLIHC's updated budget chart of HUD programs at: http://bit.ly/1SowzjU
###
---
Established in 1974 by Cushing N. Dolbeare, the National Low Income Housing Coalition is dedicated solely to achieving socially just public policy that assures people with the lowest incomes in the United States have affordable and decent homes.
PRESS CONTACT
Renee Willis
Vice President for Field & Communications
(202) 662-1530 x247