WASHINGTON – (RealEstateRama) — The National Low Income Housing Coalition (NLIHC) commends Representatives Pat Tiberi (R-OH) and Richard Neal (D-MA) for introducing the "Affordable Housing Credit Improvement Act of 2017." This legislation is designed to strengthen the Low Income Housing Tax Credit (Housing Credit) program to ensure it better serves our nation's most vulnerable families.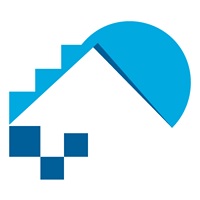 One of the greatest barriers to increasing the supply of affordable housing for those who need it most is the lack of additional, deep-subsidy resources to ensure that the lowest income households in America can afford to pay rents in developments that remain financially sustainable. To overcome this barrier, the Tiberi-Neal bill increases the availability of Housing Credits for developments serving homeless and extremely low income households. Moreover, the bill provides states and communities with flexibility to develop and preserve mixed-income developments that would allow even deeper levels of affordability while maintaining financial feasibility.
According to NLIHC's report, The Gap: Affordable Housing Gap Analysis 2017, there is a shortage of 7.4 million affordable and available apartments for America's 11.4 million extremely low-income households. These families include seniors, people with disabilities and families with children who struggle to keep a roof over their heads. Because of this shortage of affordable and available apartments, most extremely low-income households are severely cost burdened, paying more than half of their income towards their rent each month. They face difficult decisions between paying rent and buying groceries or seeing a doctor and, in the worst cases, become homeless.
NLIHC's report underscores the importance of additional federal resources to create, preserve and rehabilitate homes affordable to the lowest income people, such as would be encouraged through the Affordable Housing Credit Improvement Act.
In addition to enacting the reforms included in the Affordable Housing Credit Improvement Act, NLIHC encourages Congress to expand this resource – as proposed in the Senate companion bill introduced by Senators Maria Cantwell (D-WA) and Orrin Hatch (R-UT) – and to reject President Trump's budget, which would cut funding for the U.S. Department of Housing and Urban Development (HUD) by $6 billion. HUD investments are frequently used to leverage the Housing Credit to provide more affordable rental homes for people with the greatest needs. Mr. Trump's proposed budget would starve local communities of HUD resources that leverage the Housing Credit and would put more than 200,000 low income seniors, people with disabilities, and families with children at immediate risk of eviction and homelessness.
Congress must use every tool available to address the growing affordable housing challenges impacting the lowest income households in every state and community in the country.
Passage of the Affordable Housing Credit Improvement Act of 2017 is an important step towards ensuring the creation and preservation of available and affordable housing for the lowest income households. We look forward to working with Representatives Tiberi and Neal, and the other original cosponsors, to enact this and other important legislation to end housing poverty once and for all.
Established in 1974 by Cushing N. Dolbeare, the National Low Income Housing Coalition is dedicated solely to achieving socially just public policy that assures people with the lowest incomes in the United States have affordable and decent homes.
PRESS CONTACT
Renee Willis
Vice President for Field & Communications
(202) 662-1530 x247