WASHINGTON, D.C. – (RealEstateRama) — The Alliance to Save Energy released the following statement from Director of Research Kevin Lucas regarding the Administration's second installment of the Quadrennial Energy Review (QER):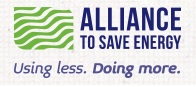 "We're pleased to see the Administration again recognize the powerful role that energy efficiency can play across the economy to boost productivity, bolster our energy security and reliability, and increase the value of energy to consumers. The fact is that energy efficiency is the cheapest, easiest and most practical solution we have for addressing our toughest energy and environmental challenges. We were particularly pleased to see the Administration recommend cutting building energy use by 50 percent by 2030 as these savings will be locked in for decades. Doing that alone would have a huge impact in saving consumers billions of dollars in utility bills, reducing stress on the power grid and cutting harmful emissions. We also were happy to see the Administration take a forward-looking approach about how we can better integrate information technology on both the consumer and utility side of the power grid so that we're being smarter about managing the energy we produce and consume. New technologies in this area and systems-based approaches have the potential to transform the energy sector and deliver enormous benefits to consumers and the economy.
The QER lists several recommendations which we wholeheartedly endorse, including:
·        Improving energy management and DR in buildings and industry.
·        Investigating ways to improve efficiency of miscellaneous electric loads through research and development, testing, labeling, targeted incentives, and minimum standards.
·        Increasing federal support for state efforts to quantitatively value and incorporate energy efficiency, demand response, distributed storage, and distributed generation into resource planning.
·        Conducting an analysis of the potential for deployment of demand side (energy efficiency, demand response, distributed generation, storage) technologies.
·        Evaluating the potential to further increase energy savings and reduce costs to consumers and manufacturers through appliance efficiency standards.
·        By 2030, reduce the electricity intensity of newly constructed residential and commercial buildings by at least 50 percent relative to typical new building construction today.
We look forward to working with the incoming DOE leadership to implement the many important recommendations of QER 1.2.
MEDIA CONTACTS
Ben Evans


(202) 530-2222