WASHINGTON, D.C. – (RealEstateRama) — Alliance to Save Energy President Kateri Callahan released the following statement Wednesday after House Speaker Paul Ryan's office said the House would not consider the pending energy bill this year:
"It's just very frustrating to see Congress again fail to act on energy efficiency policies that have so much bipartisan political, business and public support, and that would help so many people and businesses save money on their energy bills. Caught up – this round — in the failure of conferees to produce a comprehensive energy bill, the very important, practical and bipartisan provisions of the Portman-Shaheen Energy Security and Industrial Competitiveness Act (ESICA) are left in the dust bin of yet another Congress.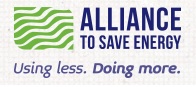 For five years, the comprehensive energy efficiency bill sponsors in the Senate (Senators Rob Portman (R-Ohio) and Jeanne Shaheen (D-N.H.)) and in the House (Reps. David McKinley (R-W.Va.)) and Peter Welch (D-Vt.) have fought diligently to push through their legislation, which is comprised of smart, practical policies that would save consumers millions of dollars and drive innovation at American companies resulting in jobs and productivity, while significantly cutting pollution. Americans should be outraged that Congress has let them down yet again by failing to pass these common sense efficiency policies which have been stalled in Congress for a half-decade. The battle may be done for the year, but we will be back in the fight next year. This legislation is too important to let go."
"Throughout this long process, we have been extraordinarily proud to work with members of our Honorary Board who share our commitment to improving our nation's energy productivity through smart, national energy efficiency policies, programs and investment. Of course, we recognize the unassailable commitment to energy efficiency of Sens. Rob Portman (R-Ohio) and Jeanne Shaheen (D-N.H.), who were the original authors of the energy efficiency provisions in the Senate bill. We are grateful to Energy and Natural Resources Committee Chairwoman Sen. Lisa Murkowski (R-Alaska) and Ranking Member Sen. Maria Cantwell (D-Wash.) for their leadership and tenacity in trying to craft bipartisan legislation that could be enacted into law. We also thank Sen. Ron Wyden (D-Ore.) and Reps. David McKinley (R-W.Va.), Adam Kinzinger (R-Ill.), Peter Welch (D-V.t), and Paul Tonko (D-N.Y.) for their hard work in their capacities as conferees."
About the Alliance to Save Energy
Founded in 1977, the Alliance to Save Energy is the leading energy efficiency coalition in the nation – a nonprofit, bipartisan alliance of business, government, environmental and consumer leaders advocating for enhanced energy efficiency across all sectors of the economy. Our mission is to promote energy efficiency worldwide to achieve a healthier economy, a cleaner environment and energy security.
MEDIA CONTACTS
Ben Evans


(202) 530-2222