(Wilmette, IL- January 11, 2019) – The Boulder Group, a net leased investment brokerage firm, has completed the sale of a single tenant net leased Walgreens property located at 400 S Pine St in Burlington, Wisconsin for $810,000.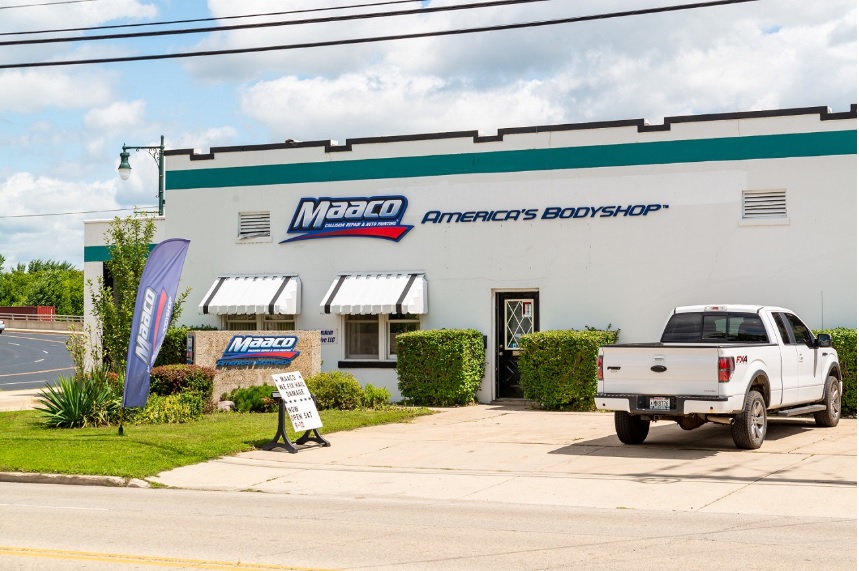 The 6,471 square foot building is located at the corner of a signalized intersection and has excellent visibility and easy access. The Maaco property is near Karcher Middle School, Waller Elementary School, Catholic Central High School and Burlington High School (1,131 students) which drives additional traffic near the property. The average household income is $81,869 within five miles of the property.
Randy Blankstein and Jimmy Goodman of The Boulder Group represented the seller in the transaction; a New York City based Investment Company. The buyer was a private investor in a 1031 tax exchange.
The new 20 year sale leaseback will be absolute triple net and have zero landlord responsibilities. There will be 10% rental escalations every 5 years and two 5-year renewal options. MAACO Collision Repair & Auto Painting is an American franchisor of auto painting and collision repair shops and has serviced more than 20 million cars. Its services include cosmetic car repairs, insurance claims/DRP, and fleet and industrial services. Maaco is the largest collision repair brand in North American with over 500 franchised locations.
"Auto based properties with proven operating histories continue to garner significant investor interest." said Randy Blankstein, President of The Boulder Group. Jimmy Goodman, Partner of The Boulder Group, added, "Properties priced below one million dollars generate increased in demand from net lease investors."
About The Boulder Group
The Boulder Group is a boutique investment real estate service firm specializing in single tenant net lease properties. The firm provides a full range of brokerage, advisory, and financing services nationwide to a substantial and diversified client base, which includes high net worth individuals, developers, REITs, partnerships and institutional investment funds. Founded in 1997, the firm has arranged the acquisition and disposition of over $5 billion of single tenant net lease real estate transactions. From 2012-2018, the firm was ranked in the top 10 companies in the nation for single tenant retail transactions by both Real Capital Analytics and CoStar. The Boulder Group is headquartered in suburban Chicago. www.bouldergroup.com
###
Media Contact:
Randy Blankstein
The Boulder Group
847-562-0003