SAN ANTONIO — Julián Castro, the former mayor of San Antonio and housing secretary in the Obama administration, on Saturday joined the increasingly crowded field of candidates for the 2020 Democratic presidential nomination.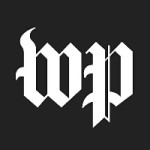 As Castro, 44, stood in the working-class neighborhood where he grew up, he promised to expand prekindergarten programs, make the first two years of college more affordable, expand Medicare to all Americans, overhaul the criminal justice system and immigration laws, increase the minimum wage and make housing more affordable. If elected, he would be the nation's first Latino president.
In May 2014, Obama nominated Castro to become the secretary of the Department of Housing and Urban Development. He was confirmed later that summer, making him the youngest member of Obama's Cabinet, and spent 2½ years in the position.
More info at The Washington Post:
Former HUD secretary Julián Castro joins 2020 Democratic presidential field