WHITEHOUSE, Texas — (RealEstateRama) — The Collins Company Commercial Real Estate, LLC, a full-service, diversified retail real estate company and property management service, announced today that the firm arranged the sale of a single-tenant drive-thru restaurant building in the City of Whitehouse to EPSI, Inc., a DeSoto, Texas-based company currently operating 36 Domino's Pizza locations in Texas including 5 in Tyler and an additional 10 nearby. Whitehouse is located approximately five miles southeast of downtown Tyler and less than five miles west of popular recreation area Lake Tyler, in Smith County. The seller was Texas-based Whitehouse Equity Partners, LLC. The price was not disclosed.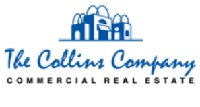 The 1,538-square-foot freestanding building is located on approximately 0.46 at 404 State Highway 110 North, adjacent to the signalized entrance to the 1,000-student Whitehouse Junior High School campus, and 1/3 of a mile from the signalized intersection of Main Street (FM 346) and State Highway 110 North. The site is also located 3/4 of a mile from City of Whitehouse's 1,500-student high school.
According to Mac Mekonnen, founder and CEO of EPSI, Inc., "We have already begun renovating the former Church's Chicken building and hope to be celebrating our grand opening by March 31." EPSI, Inc., was incorporated in January of 1989 and acquired its first Domino's Pizza store in Paris, Texas on March 8, 1989. EPSI, Inc., currently operates Domino's Pizza stores in North East Texas and in the South Dallas metroplex.
"Our vision is to be the #1 pizza company in North East Texas and in every neighborhood," added Mekonnen.
Whitehouse City Manager Aaron M. Smith said that the city is looking forward to Domino's opening in Whitehouse. "We know that when our City partners with businesses and works closely with developers, there is always a mutually beneficial outcome that makes Whitehouse a better place to call home and grow your business," Smith continues. "We are excited to help transition this established franchisor into our community and we look forward to their success."
Late last summer, The Collins Company arranged the purchase of both the former Church's Chicken property and the adjacent property, formerly occupied by Burger King, which included a 2,800-square-foot building on approximately 0.63 acres. According to Deborah Collins, president of Los Angeles-based The Collins Company, the two-building, 1.0-acre property was subdivided and a large, new retaining wall and fencing are nearing completion by local landscape company, MB Nursery & Landscaping of Whitehouse.
State Highway 110 is the city's major north/south thoroughfare and offers the property tremendous visibility. FM 346 is the main east/west arterial. Both properties benefit from the pylon signage and excellent site access with full turn movements into and out of the property. There is also ample parking, Collins noted.
"We are very excited that Domino's has selected Whitehouse and know that they will quickly become an integral part of this welcoming community," said Collins. "We are talking with possible tenants to lease the adjacent building formerly occupied by Burger King at 406 State Highway 110 North."
The Collins Company is targeting fast-casual restaurant and beverage operators – from chicken and burgers to sandwiches, coffee, smoothie/desserts, or any other fast-food tenant that benefits from a high visibility, convenient drive-thru component, Collins reports.
Collins adds, "With so many schools nearby, including the school district office, combined with the rapidly growing population base of Whitehouse and the commuters and vacationers who travel along State Highway 110, this is truly a great location with excellent access and visibility. Furthermore, the City is excited to assist new businesses looking to open in Whitehouse."
The City of Whitehouse prides itself on being very business friendly. "The City of Whitehouse, and especially the City Manager Aaron Smith, have been extremely helpful and responsive every step of the way," said Collins. "You will find southern hospitality at its best here in the City of Whitehouse!"
"The City of Whitehouse is a growing community with strong retail potential and Domino's investment here is further validation," said Smith. "Our residents have incomes 35 percent above the county average. Within five miles of the site, average household income is $93,612."
Smith adds, "We are committed to helping businesses expand in our community. We work hard to make the transition here as seamless as possible. Our building permit process is extremely easy, and we are happy to guide businesses through the entire process."
In addition, the City of Whitehouse offers incentives on a case-by-case basis to stimulate business attraction, retention, redevelopment and expansion. The incentive package would be determined by the type of operation, the number of full-time jobs created, capital investment, median wage and community impact.
The Whitehouse Independent School District is the major employer in town and is walking distance to the property as is Whitehouse Junior High School, which is nearly across the street from the Domino's and former Burger King location, said Collins.
The Whitehouse Independent School District consists of a total of seven schools located on six campuses. The campuses include Cain Elementary School; Mozelle Brown Elementary School; Higgins Elementary School; Stanton-Smith Elementary School; Holloway Middle School; Whitehouse Junior High School; Whitehouse High School; AIM Center; and Bus Barn. The award-winning district is well regarded throughout the East Texas region and is one factor contributing to the city's strong growth rate. Stanton-Smith Elementary school is a more recent addition to the Whitehouse ISD campuses due to the population growth, Smith reported.
In addition, the property benefits from being located approximately eight miles from The University of Texas at Tyler. Founded in 1971, UT Tyler is one of the fast-growing universities in the renowned University of Texas System. UT Tyler consists of seven academic colleges, offering over 80 academic degree programs at the bachelor, master, and doctoral levels. UT Tyler is accredited by the Southern Association of Colleges and Schools and had a fall 2017 student body enrollment of 10,527 and 564 faculty members with 1,440 students residing on campus. It is one of the only universities in the country to offer a bachelor's degree in human resource development.
For more info about Domino's Pizza, see www.dominos.com.
About The Collins Company Commercial Real Estate
The Collins Company Commercial Real Estate is a full-service, diversified real estate company and property management service. The Company has a passion for partnering with landlords and tenants, strategically adding value to their investments and business endeavors. Since 1995, The Collins Company has served as an in-house real estate department for both, with a personalized approach backed by more than 25 years of experience. The Company offers a wide range of services and offers free broker evaluation letters to each client. The Collins team works with both landlords and tenants to provide the finest in asset management, leasing and repositioning, site selection, acquisition and disposition, and consultation. For more information call 805.529.2455 or visit www.thecollinsco.com.
# # #
Anne Monaghan
MONAGHAN COMMUNICATIONS, INC.


830.997.0963