Des Plaines, IL – December 11, 2018 – (RealEstateRama) — The National Association of the Remodeling Industry (NARI) announces a strategic alliance with Morris and James Carey and their media company, On The House Media and CareyBrosPros to reach more consumers and industry professionals regarding the value of using NARI professionals and of becoming a member.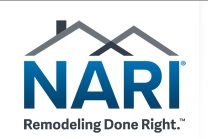 Morris and James Carey have been licensed contractors since 1983 as well as long-time members of NARI. In 1985 they founded the first NARI chapter in California. They are entering their 32nd year of hosting a 3-hour weekend program that airs on an ever-growing network of over 150 terrestrial radio stations. Their program is also streamed live and podcast on a host of digital broadcast outlets including Spotify, Spreaker, Soundcloud, TuneIn, Stitcher, iTunes and iHeartRadio.
In addition to their "On The House" media franchise directed at consumers, the Carey Brothers' "CareyBrosPros" media platform is devoted to provide a forum for the exchange of ideas, best practices, tried-and-true tips, advances in building products and technology and other useful trade and management information designed to improve business stability, growth, and profitability. Like NARI, Morris and James hope to elevate professionalism in the building and remodeling industries and increase satisfaction among the American consuming public.
"The Carey Brothers' long-standing relationship with NARI and their on-going dedication of promoting excellence in remodeling aligns with NARI's strategic priority of attracting and promoting top-tier, qualified professionals to the remodeling industry," said David Pekel, MCR, UDCP, CAPS, NARI President of the Board of Directors and Interim CEO. "We're honored to partner with James and Morris Carey to move our message further."
The Carey Brothers and NARI will promote the value of using a NARI member including the benefits of NARI Certifications – of which there are eight. Outreach and awareness building campaigns will feature topics including best practices, home safety, product innovation and how to hire a qualified remodeler.
"We are delighted to partner with NARI and exchange information and ideas that will be useful to both our consumer and pro audiences," stated James Carey. "We look forward to lending our experience and drawing upon the expertise of NARI pros to make CareyBrosPros a useful resource for remodeling professionals everywhere," Carey added.
"We have spent the better part of our adult lives helping consumers make informed buying decisions and promoting the value of using professional contractors," says Morris Carey. "Considering the tremendous labor shortage in our country, we are hopeful that our partnership with NARI will encourage young men and women to take a second look at making a career in pro remodeling and, specifically, the benefit of NARI education and certification," added Carey.
NARI is proud to host live broadcasting of the Carey Brothers' radio program and pro podcast during the 2019 International Builders Show, February 21 and 22, in Las Vegas, Nevada. Show topics will feature benefits of NARI membership, various certification programs including Certified Remodeler, Certified Kitchen and Bath Remodeler and NARI's Accredited Remodeling Company (ARC) program. The Carey Brothers will also highlight key products and manufacturers from the show.
###
About NARI: The National Association of the Remodeling Industry (NARI) is the premier association of remodeling professionals and industry experts dedicated to advancing the professionalism of the remodeling industry and educating the public on the benefits of using a qualified professional. NARI has 6,000 member contractors, suppliers and service providers and 47 chapters across the U.S. NARI members adhere to a Code of Ethics and together as an industry promote "Remodeling Done Right™. Learn more about NARI and how to find a qualified professional remodeler at NARI.org.
About The Carey Brothers: The Carey Brothers are leading experts in the home remodeling field. With over seventy-five years' experience, they have developed a media organization to promote excellence and best practices in the remodeling industry. The Carey Brothers appeared regularly as the home improvement experts on the Daytime Emmy Award-nominated Home & Family TV show on the Hallmark channel and have been home improvement editors on CBS News Saturday Morning. The brothers are also the authors of Home Remodeling For Dummies and Home Maintenance For Dummies 1st and 2nd editions.
Media Contact:
Elizabeth McKenna
847.298.9200