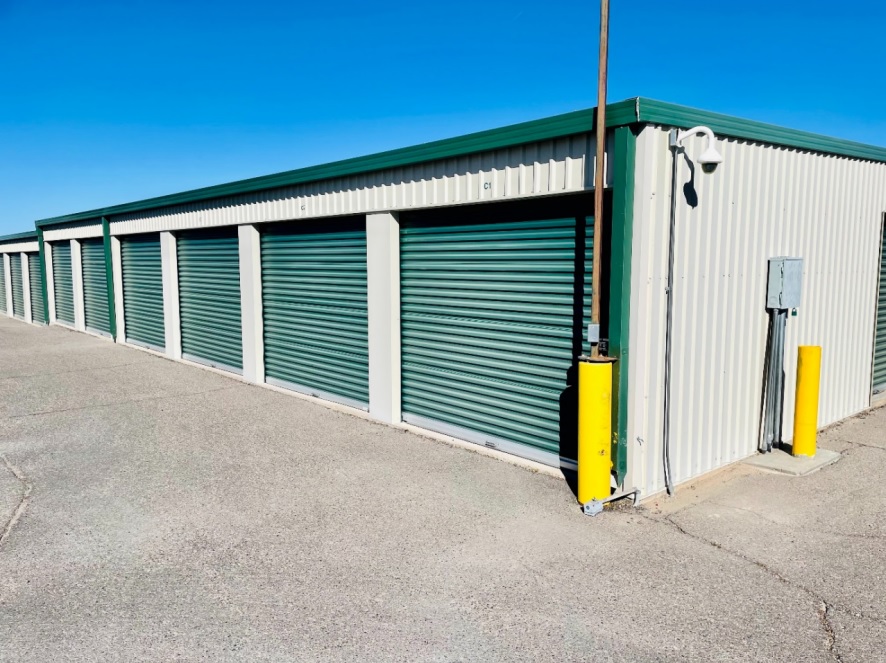 Moving from one place to another is a major event in anyone's life.
While a new beginning may be exciting, packing up the whole house and moving out can be somewhat stressful and sometimes challenging, especially when there are no preparations beforehand. Perhaps the most difficult aspect of moving out is packing everything and transporting it all at once.
Starting from large furniture items to packing up tiny trinkets, the entire procedure may be quite stressful and take much longer than you expect.
Whether you're moving down the street or planning a long-distance move, renting a self-storage unit serves numerous advantages.
If you haven't considered renting a self-storage unit already, here are the top reasons you should do so during the entire moving process:
1. Staging Up Your House for Sale
Grande Prairie, Alberta, has a substantial real estate market. To sell a house at high profits, homeowners renovate the house and stage it with new furnishing, updated appliances, and the latest fixtures.
Renovating and staging your house before selling it not only increases its value but also helps you attract more buyers.
Both renovation and staging of the house require you to move the extra stuff out of the house. Instead of doing away with your precious belongings, you can store them temporarily while your house is still on the listing.
For residents planning to stage their house, Grand Prairie self storage is undoubtedly one of the best options for keeping their belongings secure.
2. Ease of Moving in Phases
Packing and moving all of your belongings may be exhausting, and you may lose sight of which items you'll need immediately in your new home and which ones can wait to be unpacked.
Even when you start packing, making piles of boxes inside the house makes the whole place look cramped and limits your ability to organize packed and unpacked items.
Smaller items can be easily stored away in cardboard boxes inside a shed, loft, or garage. However, larger items, including furniture, bicycles, refrigerators, washing machines, outdoor equipment, etc., might need relocation.
Renting a self-storage unit makes the entire process a breeze, as you can keep moving unwanted items in phases at your ease.
You can pack up anything you deem unnecessary and store it until you sell your house and move. Self-storage units are less costly, and you can store your belongings at a secure location.
Moreover, you can make a DIY move and save some bucks.
To start with, you can pack large furniture items, decoration pieces, and garage items and move them to self-storage units.
Use the first-in-last-out strategy when moving to a new place. This means that the items you pack and store last would be the first ones you move to your new place.
3. Declutter As You Move
Even if you think every piece of furniture is special, the buyer may see it as just clutter.
Removing unwanted and unnecessary stuff from each area and storing them temporarily in a storage facility will generate more space and make the rooms appear larger.
Consequently, you can draw the attention of more potential buyers.
Apart from that, as you move your stuff to temporary storage, you can easily put aside things you no longer need and plan on donating, selling, and throwing them away for good once you move into your new home.
4. Storage Whilst Preparing Your New Home
Many people want to customize their new home to add a personal touch to it.
If you've purchased a house that needs major or minor renovation, it will be difficult for you to prepare and beautify your house if it is loaded with boxes and furniture. This is where renting a self-storage unit can help you.
You can store all your belongings until you renovate your new place to your satisfaction and move in slowly.
Renovation causes a lot of dust and debris. Another major advantage of storing your belongings during your new home's renovation is that you can save your furniture and expensive decorations from deterioration and damage. It will also provide enough time to put larger items in place before you organize the smaller items.
Move only what you need and leave almost everything else in a storage unit until you're ready to shift them.
5. Buy More Time to Look for a New Place
Renting a self-storage facility allows you to take as much time as you need to look for a new place.
Even if you sold your property soon enough, you wouldn't have to rush to find a new location to relocate your belongings. You can store all your items in a storage unit and hire a temporary residence.
It is sensible to store away everything but your daily necessities until you've settled in your new house.
6. Extra Time on Moving Day
Many homeowners complain that moving everything in a single day causes a lot of stress and makes moving more difficult.
Allowing you to begin packing and moving early provides you with more time and alleviates your stress. This will also free up space in your home for work and allow you to better assess what is left and whether you want to do away with anything.
Moreover, you are better prepared to move only the essentials on the final day and deal with essential paperwork, utility closure, and handing over process.
Final Thoughts
Self-storage units offer countless benefits in a myriad of situations – moving to a new house, planning a long-distance move, selling property before buying a new place, and storing additional items that are not urgently needed.
Putting your belongings in temporary storage not only helps you better prepare for your move but also keeps your valuables secure until you move into your new home.
We hope that the reasons listed above will help you recognize the numerous advantages of renting a self-storage unit during relocation and make the entire moving process easier, smoother, and less stressful.