Innovative projects, developers, and builders in the green residential market showcased in annual awards
Washington, D.C. — (June 28, 2018) – (RealEstateRama) — USGBC celebrates the recipients of its 2017 LEED Homes Awards, an annual honor given to innovative projects, architects, developers and homebuilders leading the residential green building market.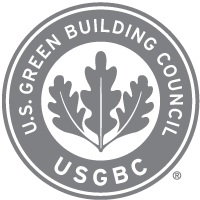 "We believe that all buildings, especially homes, should be green. LEED-certified homes enhance the health and well-being of occupants by providing clean indoor air and incorporating safe building materials to ensure comfort and safety, and they are designed to save critical resources, use less energy and water and save money," said Mahesh Ramanujam, President and CEO of USGBC and GBCI. "The LEED Homes Awards showcase the most inspired and efficient practices in the residential green building movement. These leaders show what it means to create a home that balances aesthetic appeal with real human and environmental needs."
As the demand for sustainable homes increases with the growing population of an environmentally conscious millennial market, USGBC is advancing its LEED for Homes certification through the most recent installment of LEED v4.1. Later this year, USGBC will release this most current certification for the residential sector in beta.
The recipients include multifamily, single-family and affordable housing projects and companies who used innovative and effective sustainability methods in residential spaces in 2017.
LEED Homes Award recipients
Project of the Year: The House at Cornell Tech, Roosevelt Island, New York
Developed by The Hudson Companies and Related Companies, Cornell Tech's Roosevelt Island campus features "The House," a LEED Platinum multifamily residence open to students, staff and faculty. This 26-story, full-functioning apartment building uses 60 to 70 percent less energy than that of a similarly sized typical building.
Outstanding Single-Family Project: Historic District Infill Home, Decatur, Georgia
Built and owned by SK Collaborative principal Carl Seville, theHistoric District Infill Home manages to fit seamlessly into a prestigious existing historic district while meeting the highest standards of energy efficiency and sustainability through its LEED Platinum certification. This 100 percent electric home employs state-of-the-art concepts in design, construction and mechanical systems.
Outstanding Single-Family Developer: Maracay Homes, Scottsdale, Arizona
For over 25 years, Maracay Homes has been a leader in Arizona's sustainable real estate industry. Having constructed more than 9,000 homes for families across Phoenix and Tucson, Maracay strives to provide home buyers with smarter choices that serve both their lifestyles and the environment.
Outstanding Multi-Family Project: PassiveTown Phase 3, Building K, Kurobe, Japan
Developed by YKK Fudosan Co., PassiveTown Phase 3, Building K is a LEED Platinum, low-rise, multifamily residence and the first LEED for Homes project in Japan. After the Great East Japan Earthquake in 2011, YKK Fudosan Co. realized the importance of sustainable and resilient design and decided to construct the three-block PassiveTown community.
Outstanding Multi-Family Developer: The Hudson Companies Inc., New York, New York
Started in 1986, The Hudson Companies Inc. focuses on urban development in the New York metropolitan area. Committed to quality, they design each of their developments to achieve green building standards such as LEED. They currently have completed over 3,500 housing units and have nearly 5,000 additional units in predevelopment or construction.
Outstanding Affordable Project: Crescent Crossings Phase 1, Bridgeport, Connecticut
Crescent Crossings is the result of a collaboration between JHM Financial Group, Crosskey Architects and Viking Construction, who wanted to create a durable, welcoming community with low tenant utility bills. The first phase of the four-part project achieved LEED Platinum in 2017 in an area once riddled with crime. However, the creation of the Crescent Crossings community will help vanquish old reputations by fostering a healthy, safe and vibrant community.
Outstanding Affordable Developer Builder / Developer: Native American Connection, Phoenix, Arizona
Part of Native American Connection's cultural heritage is their mindfulness to how our actions affect future generations. Therefore, incorporating LEED into their work is an important step, as it gives their tenants a higher quality of life while ensuring a healthier future.
USGBC is also recognizing "LEED Homes Power Builders," a distinction USGBC established to honor an elite group of developers and builders that have exhibited an outstanding commitment to LEED and the green building movement within the residential sector. In order to be considered a LEED Homes Power Builder this year, developers and builders must have LEED-certified 90 percent of their homes/unit count built in 2017. Homes at any LEED certification level are eligible for consideration.
2017 LEED Homes Power Builders
Construction Rocket Inc.
JHM*
Habitat for Humanity of Kent County
The Dinerstein Companies
Metro West Housing Solutions
Forest City Realty Trust
MHI Dallas
Gerding Edlen
Koral & Gobuty Development
Frankel Building Group
AMLI Residential
C&C Development
Alliance Residential
Carmel Partners
Native American Connections*
The Community Builders
Thrive Home Builders
ActiveWest Builders
*Represents a company that also won a LEED Homes Award.