President Trump could unleash rural America's energy potential with transmission
WASHINGTON, D.C. – (RealEstateRama) — The American Wind Energy Association (AWEA) responded to the Administration's infrastructure principles released today. Importantly, the principles address energy and rural infrastructure along with roads, bridges, airports and other projects.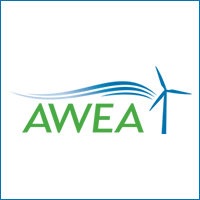 "We see significant promise in President Trump's plan," said Amy Farrell, Senior Vice President, Government and Public Affairs, for the American Wind Energy Association. "With 99 percent of American wind farms built in rural areas, an investment in transmission infrastructure boosts rural economies while improving resilience and reliability, delivering low cost power to consumers and strengthening U.S. energy dominance."
"Transmission's benefits far outweigh costs, but government regulations cause delays that kill these transformative infrastructure projects. If Congress produces a balanced infrastructure bill that streamlines transmission siting and permitting, the President's pen could unleash new energy resources and tens of billions of dollars in consumer savings each year while also making our grid more resilient to threats," said Farrell.
Transmission lines are the highways that carry low-cost energy harvested from wind turbines on farms and ranches to our homes and businesses. Technicians who keep wind turbines working at peak performance are some of the fastest growing jobs in America. And wind is a valuable drought-resistant cash crop for American farmers and ranchers, with annual land lease payments in excess of $245 million. More transmission capacity means these benefits will reach many more parts of the U.S.
For up-to-date images of wind energy, please use this link or contact Evan Vaughan, ">
.
###
AWEA is the national trade association of the U.S. wind energy industry. We represent 1,000 member companies and over 100,000 jobs in the U.S. economy, serving as a powerful voice for how wind works for America. Members include global leaders in wind power and energy development, turbine manufacturing, and component and service suppliers. They gather each year at the Western Hemisphere's largest wind power trade show, the AWEA WINDPOWER Conference & Exhibition, next in Chicago, Illinois, May 7-10, 2018. Find information about wind energy on the AWEA website. Gain insight into industry issues on AWEA's blog, Into the Wind. And please join us on Facebook, and follow @AWEA on Twitter.