ORLANDO, Fla., Sept. 13, 2016 – (RealEstateRama) — Agriculture Secretary Tom Vilsack today announced that the U.S. Department of Agriculture (USDA) is investing in 168 projects to improve water and waste infrastructure across the country and in the Commonwealth of Puerto Rico. The investment, totaling $283 million, is made through USDA Rural Development's Water and Waste Disposal Loan and Grant Program, which provides assistance and financing to develop drinking water and waste disposal systems for communities with 10,000 or fewer residents.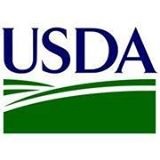 "Strong infrastructure is critical to keeping America's communities of all sizes thriving, and USDA is proud to partner with the National Rural Water Association to help improve the livelihood of our smallest towns by providing access to reliable water and wastewater systems," said Vilsack. "Projects like these are critical to the economy, health and future of rural America, and today 19 million residents now have improved water and wastewater services in their communities thanks to investments USDA has made since 2009."
USDA Rural Utilities Service Administrator Brandon McBride made the announcement on Vilsack's behalf here at the National Rural Water Association's WaterPro conference.
The city of Monticello, Ill., for example, is receiving a $14.3 million USDA loan to construct a wastewater treatment plant to benefit the city's 5,500 residents. The funding will help the city expand its sewage capacity and comply with environmental regulations.
In Mississippi, the Mt. Olive Water Association, a non-profit organization serving approximately 368 customers, is receiving a $297,000 loan and a $238,000 grant for a water systems improvement project. The funding will provide a water storage tank, fire hydrants and a generator for this small system.
Mt. Olive is one of the first applicants to use Rural Development's new online application system, RD Apply. In this new process, applications can be submitted by anyone, anywhere in the country, any time of day. That means even the most remote rural communities can submit an application as long as they have access to the internet. USDA's Water and Environmental Programs division launched RD Apply at the National Rural Water Association's WaterPro conference in Oklahoma City on Sept. 28, 2015.
Funding for each project announced today is contingent upon the recipient meeting the terms of the loan, grant or loan/grant agreement.
In 2015, the Ozark Mountain Regional Public Water Authority completed a water treatment plant to bring safe and plentiful water to Boone, Newton and Searcy counties in northwest Arkansas. USDA provided $62 million in loans and grants. The rural water systems in these counties were plagued by excessive amounts of naturally occurring radon, radium and fluoride in their groundwater supplies, causing them to be under administrative orders from the state health department. Approximately 20,000 rural Arkansas residents now have a safe, dependable supply of water as a result of USDA's investment.
Newton and Searcy counties are persistent poverty counties and are within USDA's StrikeForce for Rural Growth and Opportunity initiative. Launched in 2010, StrikeForce is part of the Obama Administration's commitment to address persistent poverty across America.
Today's funding builds on USDA's historic investments in rural America over the past seven years. Since 2009, USDA has worked to strengthen and support rural communities and American agriculture, an industry that supports one in 11 American jobs, provides American consumers with more than 80 percent of the food we consume, ensures that Americans spend less of their paychecks at the grocery store than most people in other countries, and supports markets for homegrown renewable energy and materials.
Since 2009, USDA Rural Development (@USDARD
) has invested $13.5 billion for 5,739 water and waste infrastructure projects, benefiting 19.1 million rural residents; invested nearly $13 billion to start or expand nearly 112,000 rural businesses; helped 1.1 million rural residents buy homes; funded nearly 9,200 community facilities such as schools, public safety and health care facilities; and helped bring high-speed Internet access to nearly 6 million rural residents and businesses. USDA also has invested $31.3 billion in 963 electric projects that have financed more than 185,000 miles of transmission and distribution lines serving 4.6 million rural residents. For more information, visitwww.usda.gov/results.
#
USDA is an equal opportunity provider, employer and lender.
Contact:
Christine Feroli (202) 401-0080