WASHINGTON, D.C. – (RealEstateRama) — The Alliance to Save Energy announced Wednesday it has successfully completed the first round of negotiations with a group of utility and energy efficiency interests to develop new recommendations that could shape how millions of Americans use and pay for energy in their homes. The group's members agreed unanimously on a set of core principles guiding their work toward developing new utility rate designs that encourage the efficient and productive use of energy.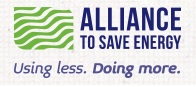 The Rate Design Initiative, convened by the Alliance, aims to unite utility and efficiency companies, regulatory leaders, consumer advocates, efficiency groups, and environmental organizations around innovative rate designs that incentivize energy efficiency and other environmental goals, while also addressing adequate cost recovery for utilities. The initiative was launched to support the evolution of utility rate design while balancing the need to support efficiency and environmental performance goals.
"What we're trying to do is bring all the parties to the table to come up with models for how we can meet these broader societal goals of incentivizing efficiency and delivering cleaner, more reliable power while also making sure that the economics are structured so that consumers are protected and utilities can adequately recover their fixed costs," said Kelly Speakes-Backman, senior vice president at the Alliance. "It's a bit of a puzzle that people have been wrestling with for years, but there are some great ideas out there for how we can be smarter about how we're consuming and paying for electricity. Particularly with all the innovation going on with smart meters, timed appliances and other new technologies, we felt it was time to bring everyone together and try to find some consensus for moving forward in today's regulatory environment. I think we have the right people at the table, at the right time, to begin to solve this puzzle."
The group's work, aimed for completion next summer, passed a key threshold when the initial companies – including Exelon, Ingersoll Rand, Johnson Controls, Lockheed Martin, National Grid, Pacific Gas & Electric, Schneider Electric, Southern Company, Washington Gas and Whirlpool – agreed on core principles guiding the work. The principles can be found here.
In the coming months, the initiative's participants will grow to include regulatory experts, consumer advocates and other industry leaders and advocates to continue building consensus and develop more specific recommendations. By next summer, the Alliance hopes to develop four rate design templates that utility regulators across the country could use as guides in setting rates.
Founded in 1977, the Alliance to Save Energy is the leading energy efficiency coalition in the nation – a nonprofit, bipartisan alliance of business, government, environmental and consumer leaders advocating for enhanced energy efficiency across all sectors of the economy.
MEDIA CONTACTS
Ben Evans


(202) 530-2222