Bisnow interviewed two industry experts speaking at I.CON: The Industrial Conference, June 7-8 in Jersey City, New Jersey. See an excerpt of the article below, and register online for the biggest conference in industrial real estate.
WASHINGTON, D.C. – (RealEstateRama) — Growing e-commerce companies and a shrinking window for last-mile delivery have pushed desirable industrial properties closer to the customer. Beyond improved delivery times, businesses and industrial developers have to contend with another key factor in site selection: the labor pool.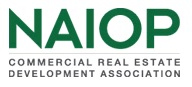 As distribution and fulfillment centers grow in physical footprint and reach to meet online retail demand, so has the number of employees needed to operate facilities. Industrial owners, developers and brokers need to take the labor pool into account when assessing properties.
In CBRE Executive Vice President Mindy Lissner's experience, the size and quality of the local workforce have become top priorities.
"Five years ago, distribution centers could operate with 50 people," Lissner said. "Now, with fulfillment, you are looking at between 200 and 500 people per shift, depending on the company. You need to have the headcount or the facility cannot operate."
Following The Labor Pool
Metropolitan areas, by nature of having large populations, offer the greatest density of blue-collar jobs. The Greater New York area, for example, is on track to add over 103,000 working-class jobs between 2010 and 2020.
Operating facilities in urban locations also benefit from proximity to a high percentage of end users. Land comes at a premium in dense urban markets, and industrial users have found it increasingly difficult to find affordable space large enough to support the business.
"It is getting harder to find the land to build those facilities over 1M SF," Lissner said. "Developers need to go where the land can be found, where facilities are near major roadways."
To find a medium between adequate labor and affordable space, tenants and buyers have turned to the periphery of primary markets. In Phillipsburg, New Jersey, which has historically functioned as a transportation hub for the Northeast, CBRE has marketed industrial properties over 1M SF near a good supply of labor, Lissner said. For the local workforce, limited industrial development means new industrial tenants offer improved job opportunities closer to home.
Compared to urban markets, more rural areas require pulling from a wider labor pool.
Each market offers varying workforce demographics, and as trends shift toward faster delivery times, this too will shape how and where e-commerce tenants lease properties.
"Some e-commerce companies have shifted to a rapid dispatch center type of operation where they can reach populations better, they can deliver products to their stores more quickly, and it is easier to get transportation and logistics workers to move closer to populations," TeamOne Logistics CEO Page Siplon said. "Some companies have shifted their whole supply chain model based on workforce demographics."
Read the rest of this article on Bisnow.
# # #
About NAIOP: NAIOP, the Commercial Real Estate Development Association, is the leading organization for developers, owners and related professionals in office, industrial, retail and mixed-use real estate. NAIOP comprises 19,000 members in North America. NAIOP advances responsible commercial real estate development and advocates for effective public policy. For more information, visit naiop.org.