FREDERICKSBURG, TX – (RealEstateRama) — I grew up in Southern California and thought I would never move, great weather, lots to do, and had friends and family there. But after retiring in 1994, we decided that the cost of living after retirement in California was going to limit our lifestyle and mobility. So, with that, we moved to Colorado Springs, which was nice enough, but those "mild" winters quickly turned into black ice and snow piled up to the eaves of the house.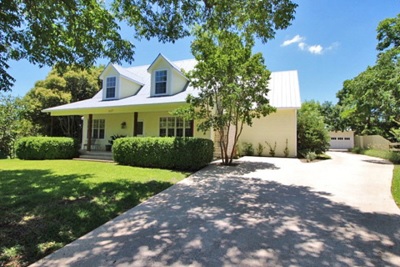 Back in 1992, I was in attendance at a fly-in in Iowa and there sitting under the wing of his L-19 Bird Dog airplane was Tom Mayo, blue eyes and a "big howdy smile." From that point on, Tom became a good friend and Texas mentor. When I showed some discontent with Colorado, he invited me down to Fredericksburg, Texas to look around. Long journey short… in 2000, I moved to Fredericksburg.
I love Fredericksburg, it checks all the boxes for me. Small town, great people, no one wears their balance sheet on their sleeve, lots to do, and our hospital has been voted one of the best 100 hospitals in the U.S. We have a first rate airport with a hotel and dinning available, championship golf course, a world-class museum, the National Museum of the Pacific War, Texas Tech University and Central Texas College extension campus, the Texas Rangers Heritage Center, and many other activities and festivals that makes the town of Fredericksburg a year-round tourist destination.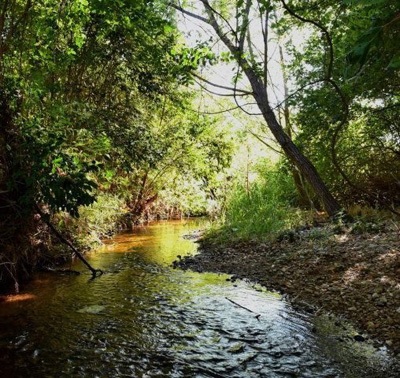 For a town of 10,000 souls there's something for everybody — live theater and music, dancing, wineries, breweries, many wonderful restaurants, art galleries, spas, and open country for hiking, horseback riding and hunting. The list goes on! Is it a great place or what…
In 2004, we bought a home at 607 East Creek Street, a two-story, 2,500 sq.ft. home on the town's live creek, Barons Creek, just two blocks off of Main Street. Having been a general contractor, we set about making lots of improvements to make the house our own. We changed all of the doors and hardware, upgraded all the lighting fixtures, remodeled the master bath with a walk-in glass shower and added a cast iron soaker tub, automated irrigation system, and the list goes on.
The biggest improvement was building a three-car garage with an adjoining 20'X24' shop and an 864 sq.ft. guest house above the garage, which we called, "The Carriage House." It was built with the intention that our kids and grandkids would be there often, but when that didn't happen and the demand for B&Bs was skyrocketing, we opened the Carriage House as a B&B. We limited the use to only some weekends, but still returned enough to pay the property taxes. We could have easily rented it every week. We used Absolute Charm to book the use of the "Carriage House on the Creek" for us and they did a fabulous job. Other B&B owners handle their own bookings.
If you've ever thought about slowing down, simplifying your lifestyle, or buying an investment property, Fredericksburg might be the place for you. It certainly was (and still is) for me…But, after my wife passed away nearly four years ago, I decided to move on. I bought a smaller place, but still in Fredericksburg. Google 607 East Creek, Fredericksburg, Texas and see if you would like it. Don't be late, the real estate values have escalated 17% in the last year, unemployment is under 4%. – Mitch Leland
See http://www.realtor.com/realestateandhomes-detail/607-E-Creek-St_Fredericksburg_TX_78624_M81165-49609