If you are most people—having your home sitting on the market, not selling, and becoming a real estate white elephant is a source of stress and concern. It can also be highly inconvenient, which of course leads you to ask 'why is my house not selling'?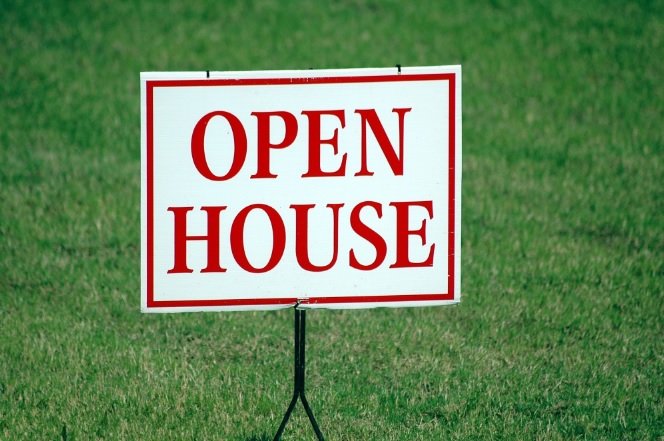 What's more, did you know that the longer a house sits on the market, the more money it costs you? And we aren't talking rates and property taxes.
According to researchers, the number of days that a house spends on the market can negatively impact buyer impressions. This can result in you having to settle for less than your asking price the more time passes.
So what can you do?
A lot, as it happens. Once you have nailed down the exact reasons why your home is turning into a realty wallflower you can fix those areas and get that house off your name and that cha-ching in the bank.
Keep reading to find out why your property is not moving, as well as what to do to make it fly off the listings.
It's Been on the Market Too Long
So… It's been on the market too long… because it's been on the market too long?
Yup!
In real estate, there is the term DOM which stands for 'days on the market'. The longer a house stays on the market, the more it's appeal is compromised. This is because the first thing that most buyers check is the DOM on a listing.
Properties that have been listed for extended periods, make buyers question what is wrong with the place. Why has it been for sale for so long with no takers?
This often leads buyers to skip listings with higher DOMs completely, in search of listings that they feel are in high demand.
Because of this, it is not uncommon for agents to delist properties to reset DOM scores to 0. If your agent has not done this, you might want to request a delisting so as to clear your house's DOM.
You also might want to seek out another property agent, because agents who simply let their client's houses sit like ducks on the market mightn't be worth their salt (aka commission).
The Asking Price Is Too High
One of the first things to consider when selling your home and not receiving much interest is whether or not the price is too high.
Obviously, you don't want to set your asking price too low, as you should have some wiggle room for negotiating with buyers. However, an overly high asking price drive away all interest, stopping negotiations from happening in the first place.
Evaluating your home's value can be tricky, but with the help of a good agent, you should be able to take the selling prices of comparable homes in your area and get a good idea of what your property is worth.
Another word to the wise, if your agent pushed, or is pushing, for a higher listing price than other agents you approached, take this as a warning bell. The best agents know that too high a selling price is a recipe for a long, hard sell with little to no reward.
It Has Specialty Features
One innocuous reason why your home might not be selling is if it has special features. For example, a house with a home bar might need a little more time to sell, as it needs a buyer who likes a personal bar in their house.
If your house does have specialty features, this is not a bad thing, as it can attract a higher price at the right time. In this case, simply follow all the other home selling best practices, be sure to reset your house's DOM often, and soon you should have a sale on your hands.
It's Not Staged
Did you think about staging, only to brush it off as an expensive and unnecessary measure?
If so, think again.
According to research conducted by the National Association of Realtors, 25% of buyer's agents reported that staging could result in a 1-5% higher offer being made by buyers when compared to similar homes on the market.
Let's say you are selling your home for the median home price in the US of $226,000. This means that staging your home could attract an additional $2,260 to $11,300. Not bad huh?
Considering that the median cost of home staging is $400, it could be well worth your investment to stage your home.
If you cannot stage the property for whichever reason, maybe you or someone else is living in it—then be sure to reduce all clutter and strictly personal items to 0. Buyers struggle to envision living in a home that looks like it belongs to someone else, so help them out by creating a neutral looking space.
The Photos Aren't Great
Okay. You didn't get your home staged, and it is being listed with some truly terrible estate agent photos.
This is not good. Professional, bright, wide-angle photos are the key to competing with other similar listings.
For this reason, if your photos aren't all that great, do yourself and your listing a big favor, and organize for professional photos to be taken.
Additionally, once again, if your agent took the cringe-worthy pics, think about ending the relationship and finding an agent that knows the value of drool-worthy property photos.
The Curb Appeal… Isn't All That Appealing
It can easy to forget about the curb appeal of your house, especially if your home has other great features. However, if you want a fast sale, upping curb appeal is crucial.
When people drive up to your home, the first thing they see is the outside—the view from the curb. First impressions are everything, so if the first glimpse of your house looks amazing, the front door area is gorgeous, and the garden is immaculate, buyers are more likely to pass over other potential issues.
If you are worried about the cost of achieving enviable curb appeal, it's worth taking into account that things like landscaping can easily achieve well over 100% ROI.
If You're Asking Yourself "Why Is My House Not Selling", Now You Know
After reading this post, the question is no longer 'Why is my house not selling?', but rather; what is the first step to take that will fix the things that are preventing it from selling.
For many people, this will be to take their property off the market to reset the DOM. While you do this, take this time to make any other changes, such a staging, price adjustments, top-notch photography, etc.
Once this is done, relist and watch while the offers roll on it.
For more great real estate articles, check out the rest of our blog and be sure to follow us on social media for the latest realty info.