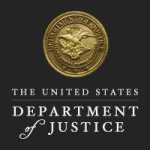 SACRAMENTO, Calif. — (RealEstateRama) — Sherwana Lynn Marcus, also known as Sherwana Granderson and Sherwana Santana, 47, was arrested today on a 36-count federal indictment charging her with wire fraud for a scheme that defrauded homeless individuals and a housing assistance nonprofit that was receiving federal funding, U.S. Attorney McGregor W. Scott announced.
According to court documents, between May 2014 and March 2015, Marcus used her employment at a nonprofit organization in the Sacramento area to divert funding for homelessness services to herself and also to defraud homeless individuals. She submitted false paperwork to the nonprofit organization so that it would issue rent checks under a program to house the homeless, and she then funneled the checks through a bank account that she controlled. She also altered, or caused to be altered, money orders that had been collected from individuals seeking housing assistance and funneled those money orders through the bank account that she controlled. The individuals providing the money orders believed they were contributions to rent or savings that they would get back.
According to court documents, Marcus stole at least approximately $54,133 through the scheme. At least in part as a result of her diverting rent checks and money orders to herself, she caused at least one person to lose housing and become homeless.
This case is the product of an investigation by the U.S. Department of Housing and Urban Development, Office of Inspector General. Assistant U.S. Attorney Miriam R. Hinman is prosecuting the case.
If convicted, Marcus faces a maximum statutory penalty of 20 years in prison and a $250,000 fine on each count. Any sentence, however, would be determined at the discretion of the court after consideration of any applicable statutory factors and the Federal Sentencing Guidelines, which take into account a number of variables. The charges are only allegations; the defendant is presumed innocent until and unless proven guilty beyond a reasonable doubt.