What Does A Registered Agent Do?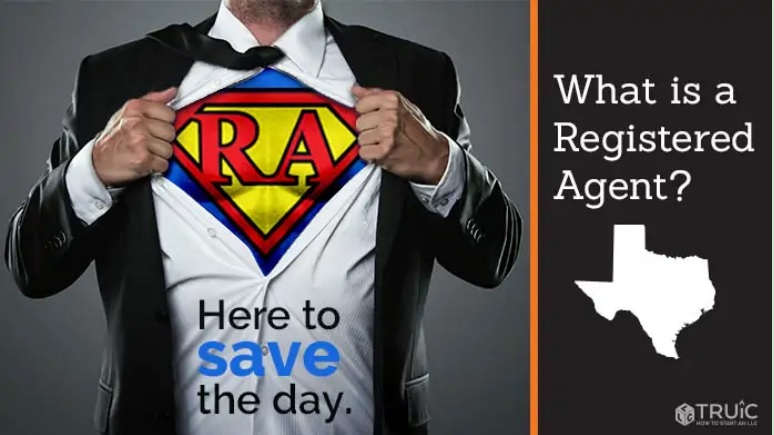 The services of a registration agent began as part of due process in the US Constitution. A lawsuit includes the legal right to be notified of claims or other legal matters. Here are some brief things that will help explain what a Registered Agent Service In Texas will provide for you.
When someone wants to file a lawsuit against a company, notifying them of a lawsuit, they do it in person. Thus, filing a notice against a business means visiting a registered agent's office and presenting a document. All documents are handed in person.
The registered agent then sends an email to the company with a copy of the text that can be downloaded. Business notification instantly.
If the registered agent sees that the letter has not been opened, it will continue to send emails. In some cases, if the message does not open and the document cannot be read, the text will be sent by mail.
If the registered agent receives what requires a signature, the document will be sent immediately.
Although this does not seem like a lot of work, companies must be notified of upcoming legal actions as quickly as possible.
What Are The Benefits Of Using A Registered Agent Service In Texas
Hiring a professional registered agent service offers several benefits such as giving you peace of mind, privacy, and the ability to focus more energy on growing your business. Here is a list of some of the most significant benefits.
Compliance With The Law (Registered Agent Service)
Licensed agent services help organizations remain up-to-date with state regulations by providing daily reminders for filings. As a result, you're not going to have to deal with legal fees and sanctions or worse; you're going to lose your business altogether. If you are using a professional service, they could:
Help you find accountants and legal professionals specific to the State. At some point during their formation, most businesses need accounting or legal assistance.
Keep copies of the business papers. You'll have a backup of all your essential business papers in case of burglary, natural disaster, or other unforeseen losses.
Registered Agents Give You Peace Of Mind
A registered agent service gives you peace of mind, so you can concentrate your time, energy and attention on running your company. Here's what an expert service can do to ease your stress:
Make growing your business the number one priority. Important LLC documents are received automatically and saved for safekeeping.
Help maintains your work-life balance. Marketing and personal mail are kept separate, preventing your work from overtaking your home life.
Offer personal guidance. If your company runs into a crisis, or if any issues arise, you have additional help.
Hiring A Registered Agent Offers More Flexibility
If you want to act as your registered agent, you'll need to be available at the address you give to receive official updates during regular business hours. Instead of keeping track of deadlines and being available during business hours, a registered agent service allows you the flexibility to concentrate on your business.
Use a registered agent service to:
Holding operating hours flexible. There needs to be a registered agent available every weekday from 8-5. You can pick your hours by hiring a licensed service agent.
Join an LLC to a specific state. A registered agent must reside legally in the State where the business is formed. It will allow you to create an LLC in any of the 50 states by hiring a national registered agent service.
Form a multi-state LLC. When you set up your company to have a physical presence in several countries, a designated registered agent for each State would be needed.
Registered Agents Value Privacy
We all value confidentiality. The address of your registered agent service will be listed on the public record — not your address or office address. It is especially relevant when considering how your company operates outside of your home. A service registered with an agent can protect your privacy by:
Preventing you from being personally served in a lawsuit. You don't want to have your customers served in front of your family, your staff, or worse.
Have their public address, rather than yours. As a consequence, you have less chance of getting unsolicited mail
Hiring A Registered Agent Will Make Things Easier For You!
Lastly, dealing with legal stuff is out of many people's comfort zone. Passing this burden of responsibility on to somebody else can reduce stress and give you more certainty that everything is being processed correctly.