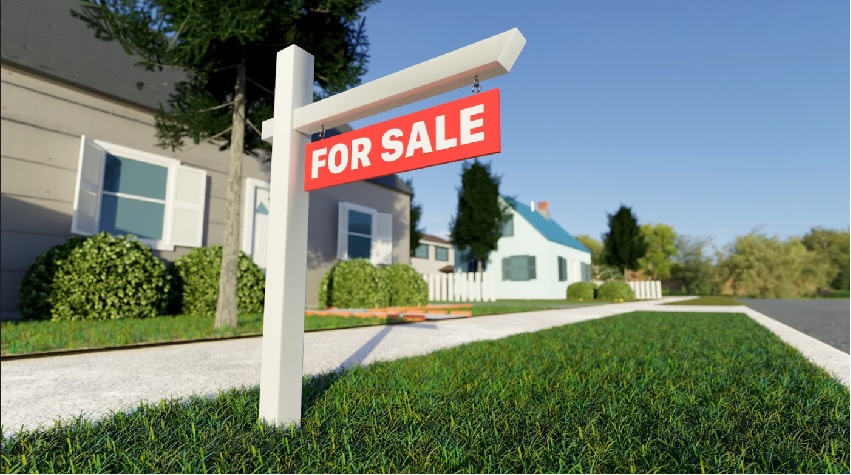 So, you've decided to sell your house for some reason, and you want the sales to be as fast as possible. Many have complained about this process being a hectic and slow one, and it has never stopped being that.
However, experience has shown that doing a few things can save you half the time and stress. You can consult housing agencies such as GTG Buys Homes or sell your properties yourself. Without wasting your time, this post will show you five easy steps you can take to sell your house fast:
Clean Your House Inside-Out
Imagine walking into a boutique to get a denim jacket, and you discover that the jacket you want to buy has a chocolate stain on it. Would you go ahead with the purchase? The same thing applies to house selling. When space is unkempt, it reduces its value and beauty in the eyes of a buyer. Get cobwebs off the roof and corners, scrub the floor, dust appliances and furniture, pack your personal belongings together to create space.
The cleaning should also go outside. Mow the lawn, trim the flowers, pick up pieces of specks of dirt, clear unwanted properties from the backyard. You may even consider hiring a cleaning service to help you. Since it's your house and you're used to seeing things the way they are, it may be difficult for you to clean to the point where an outsider will agree that it's clean.
Begin by carrying out online research for agents near you. Study and compare each option. Ask yourself if you are comfortable with their methods. Then ask the following questions: Do they have a list of properties they've sold recently? Can they also provide a list of properties that are still unsold? How long have these properties been listed in the market? Are there ratings on their website? Read up on customer feedback to learn more about them. Then compare the websites you checked and see which one performed well on the scale. You can make your final decision based on the gathered information.
Inspect Your House For Any Repairs And Fix Them Fast
A broken wall socket, exposed cupboard, damaged window, or a dangling light cover will make your house look unattractive and cluttered. This makes it difficult for a potential buyer to picture their family in the property, and it even goes against the purpose of a house inspection, which is to ensure that there are no problems with the property before the buyer's visit. Nobody would want to purchase a house and spend one-third of what it cost them to make repairs. Before even posting it for sale in the market, ensure that you've given attention to all repairs, repainting and restoration if needed.
Take Pictures Of Your House Showing The Special Features
This may only be applicable if you're not using an agent.  If you can't take stunning pictures, leave it to a professional photographer to handle it, but guide the photographer in the process. Point out the unique features of your house and let him take shots from different perspectives. One of these unique features could be your garden or patio, which probably has a flower canopy to allow residents to sit out even at noon, or large enough to accommodate an evening party.
Does your kitchen have a side-by-side sink? Do you have a laundry room? Are the appliances in the house energy star-rated? How about security? Show off everything about your house to make it more appealing to potential buyers. Ensure to attach a written description to the photos upon posting it.
Wrong pricing can keep your house in the market longer than you expect. One factor that goes into determining a property's worth is age. How old is the place? Another is locality. Your house may sell at $1 in locality A but quickly at $7 in locality B. To this end, ask your agent (if you're using one) for a comparative analysis of properties within your area. Study the pricing pattern. See how age and special features (check No.4) affect pricing.
Also, find out the highest price point for properties like yours in the market. Your agent can help you in researching this data. Using this information, you can decide on a fair price for your house, and even make your price lower than that of the other sellers. This will attract more attention to the home. As potential buyers increase, it'll add pressure on each prospect to buy it. They'll bid a slightly higher price to get the property, which means more monetary value for your house. 
Conclusion
Selling a house, especially within a short period, can be frustrating and time-consuming. To save you time, this post covered five proven ways you can quickly sell your house. Clean your home, get an agent, inspect, and compare house prices with others. Leveraging these options can help you make fast sales off your properties in a short period of time.