Stellar MLS Creates a "Curated Customer Journey" for the Real Estate MLS Space
ORLANDO, Fla. May 9, 2019 – (RealEstateRama) – The nation's third-largest Multiple Listing Service, My Florida Regional MLS, will become Stellar MLS on June 4, 2019, in a move that totally reimagines the MLS. Currently serving 58,000 customers — including real estate agents and brokers in 16 REALTOR® Associations throughout Central and Southwest Florida and one in Puerto Rico — Stellar MLS is bringing its bold, dynamic vision to the marketplace, shaking up industry norms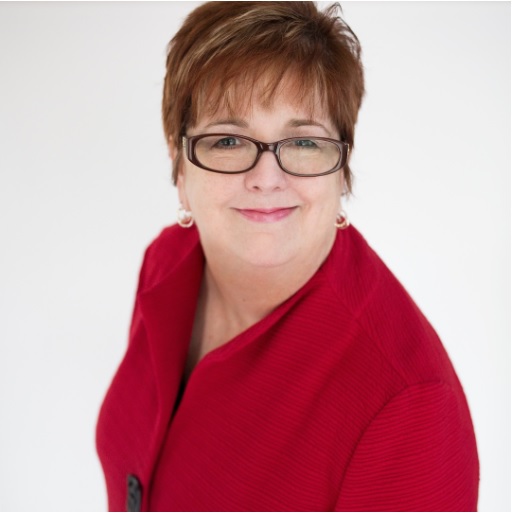 "And when Stellar MLS says 'yes,' no one will beat us," she added. "'Yes' to a curated customer journey; to a first-class, highly personalized experience; to standardized data; to easy-peasy integrated technology that wows agents and their clients."
President Brad Monroe notes that Stellar has spent the last quarter century building its organization into not only one of the largest MLSs in the U.S., but also one of the nation's most customer-centric MLSs, as measured by customer satisfaction. In its most recent Customer Satisfaction Survey, nearly 8 in 10 Stellar MLS customers (78%) are "extremely satisfied" overall, with 82% "extremely satisfied" with customer service, 80% "extremely satisfied" with technology offerings, and 80% "extremely satisfied" with training.
"Now," said Monroe, "we are going 'Next Level' with a curated customer journey — and that's something new for the MLS industry." Monroe explained that with the introduction of Customer Profiles in its Customer Relationship Management (CRM) Platform, "we can ensure agents and brokers are receiving the right information they need at the right time instead of bombarding them with communications that they don't want or need or isn't relevant to them. At Stellar MLS we are going to work in concert with our brokers and their agents — to not only deliver the products and services they want but also show them how to use them and when to use them to maximize success."
As part of that effort, Stellar MLS is upgrading its education platform to provide a recommended training curriculum that is grouped together, easy to find and determined by an agent's station in their career. For example, new agents have a common set of training needs, new teams another, while established agents have a different set of educational needs. The new educational platform will allow faster access to these programs, packaged and tailored to an agent's specific needs.
"We only succeed when our customers do," added Monroe, who is Managing Broker at Suncoast Realty Solutions based in Tampa. "Stellar MLS builds our relationships based on transparency, trust, and respect. MLS consolidation is the future, and at Stellar, every stakeholder has a meaningful seat at the table: where brokers and their agents profit from partnering with us, and where brokers control their destiny because our mission is to enhance their future, not dictate it," he said.
"We want to grow the success of Stellar MLS, and not just in Florida," he added. "We already proudly serve Puerto Rico, and our growth is not restricted to our state borders. We also want every MLS that joins us to watch their members become extraordinarily happy with their MLS."
Cowen noted that Stellar will continue to be a leading advocate for the adoption and implementation of RESO (Real Estate Standards Organization) standards. Stellar was among the first MLSs to become RESO Data Dictionary Certified.
Stellar is also active on the forefront of MLS leadership with its involvement in both the MLS Grid and Council of Multiple Listing Services (CMLS). Stellar MLS, through its integration with MLS Grid, offers a RESO Compliant Web API, with one set of rules and display guidelines for standardized data. This allows brokers and technology providers to reduce expenses and expedite rollouts by working with one data feed, and a single set of rules and only one compliance process. "Being part of MLS Grid is a great example of where we are cutting through the red tape by saying 'yes' to innovation and 'no' to politics," Cowen noted.
"For decades, we have remained pretty much under the radar on a national level when it comes to advocacy," added Cowen. "That's not Stellar. Stellar MLS will advocate for our customers. We will be part of the national — and international — conversation. Let's talk about MLS consolidation, data standardization, and getting rid of mediocre service forever. We will provide products and services that show the brilliance and value of our industry and why the MLS will endure."
What makes Stellar MLS stellar?
Becoming Stellar, says Cowen, starts with asking one question: "Is what we are doing Stellar?" she said. "Our customers tell us we provide excellent customer service. But our goal is to be Stellar in everything we do; Stellar isn't just our name — it is our new culture."
Stellar MLS will continue its leading customer service efforts, delivering regular Broker Summits, quarterly broker conference calls, and onsite training. In terms of its curated customer journey, Stellar will leverage information collected from its new Customer Profiles to help develop new initiatives, as well as new products and services.
"Our customers are Stellar," said Cowen. "As we get to know more about them, we can create even better customer journeys, because Stellar is not just about us, it is about our brokers and their agents," she said.
Other major changes in place or coming soon include:
Remine Enterprise PRO plan: In early May, Stellar became the first MLS in the nation to offer Remine's Enterprise PRO plan for all of their 

Florida

 agents and brokers as part of their regular MLS subscription, including Remine's client engage analytics, which helps agents collaborate with their buyers and sellers.
A new email marketing platform: Stellar has integrated into both its frontend (marketing and transaction support) and backend (billing) office systems. The new email system helps customize the customer journey from onboarding education to providing marketing and transaction information support, personalized for each agent. Moreover, the system collects customer feedback with built-in advanced surveying features, also feeding into Stellar's product and services development process.
Stellarmls.com: It's the new hub coming soon for all the information Stellar customers need, including logging in directly from the home page. Stellarmls.com will continually evolve as new initiatives are introduced, products are launched, and new services are being rolled out to Stellar customers.
Stellar's new portal: Stellar worked with Clareity to create a new highly customer-centric dashboard organized with two main sections: core tools and additional products. Customers also will access the new educational platform from the new dashboard and will continue to have the ability to manage their MLS account.
Stellar MLS Products and Services
Stellar MLS runs on the most powerful MLS platform in the business, Matrix from CoreLogic, allowing brokers and agents to do more every day of the week. Stellar recently added new Green property data fields to help consumers find energy efficient homes faster. All the technology products and services provided to agents and brokers work flawlessly and are integrated seamlessly with MLS data.
Stellar MLS best-in-class technology line-up includes:
Property search technology that's fully integrated includes Builders Update, New Home Source Professional, Proxio, My MLS App, INRIX, and ShowingTime.
Listing data technology that's fully integrated includes Data Co-Op, Smart Charts, Market Conditions Report, DataMaster, ListTrac, and Cloud CMA.
Transaction technology that's fully integrated includes My Rental Tenant Screening, Authentisign, and Transaction Desk.
Listing marketing and agent education technology that's fully integrated includes RatePlug, Property Panorama, RealBiz Media and RE Technology.
Lead generation and client curation technology that's fully integrated includes Homesnap Pro, ePropertyWatch, the consumer-facing website State27Homes.com, and Down Payment Resource, as well as Proxio, Cloud CMA, Go MLS App and Remine.
Tax and public records technology that's fully integrated includes iMapp and Realist.
State27Homes.com: Stellar has a well-earned reputation for being tech-savvy, most recently demonstrated by its award-winning consumer portal State27Homes.com. The website is ad-free and features potent consumer collaboration tools and lightning-fast property search that earned it a highly coveted 2017 Inman Innovator Award.
Stellar MLS is also exploring offering a Front End of Choice — allowing incoming shareholders and customers any front end they choose while maintaining a common listing database that is built to RESO standards.
Stellar MLS 14 shareholders include Bartow Board of REALTORS, Inc.; East Polk County Association of REALTORS; Lakeland REALTORS; REALTORS Association of Lake & Sumter Counties; Orlando Regional REALTOR Association; Osceola County Association of REALTORS; West Volusia Association of REALTORS; Greater Tampa REALTORS; Englewood Area Board of REALTORS; Punta Gorda-Port Charlotte-North Port Association of REALTORS; REALTOR Association of Sarasota & Manatee; Venice Area Board of REALTORS; West Pasco Board of REALTORS; and Pinellas REALTOR Organization. Customer Organizations include Lake Wales Association of REALTORS; Puerto Rico Association of REALTORS; and Okeechobee County Board of REALTORS.
About Stellar MLS
Stellar MLS invests in people and technology to give brokers and agents the access they deserve to trusted, standardized data. With nearly 58,000 customers and a dynamic vision, Stellar MLS is poised to help brokers in Florida and beyond thrive in tomorrow's competitive market. Today, Stellar (formerly My Florida Regional MLS/MFRMLS) makes the market work for real estate agents and brokers in 16 REALTOR® Associations throughout Central and Southwest Florida and one in Puerto Rico. See which real estate professionals are currently serving on our Board of Directors here.
Media Contact: 
Kevin Hawkins
(206) 866-1220

# # #
Contact: Kevin Hawkins
(206) 866-1220