WASHINGTON – (RealEstateRama) — The Alliance to Save Energy on Friday named its 2018 Stars of Energy Efficiency Awards winners, recognizing companies, organizations and individuals who have demonstrated profound leadership in energy efficiency. The 2018 winners are: Agder Energi and Microsoft; Legrand, North and Central America; Southern California Edison; Target; thyssenkrupp; and Thomas Wenning of Oak Ridge National Laboratory. The awards will be presented before 400 executives, government officials and advocates at the 26th annual Evening with the Stars of Energy Efficiency Awards Dinner in Washington, D.C., on September 26, 2018.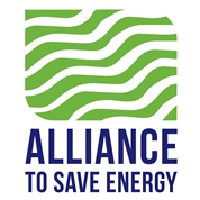 "We are excited to honor and recognize these companies and individuals that have not only demonstrated tremendous leadership, but have also pioneered new, cutting-edge ways to use energy more efficiently and productively," said Alliance to Save Energy President Jason Hartke. "We saw countless energy efficiency innovations and initiatives over the last year. These winners stand out as innovators who are making a difference and driving tremendous energy and economic benefits to help our country."
Agder Energi and Microsoft are receiving the Innovative Star of Energy Efficiency Award: Power Generation and Supply for their work on the Smart Grid Pilot Program, an Azure solution, which has been implemented at one of Agder's substations. Microsoft's game-changing technology helped Agder identify ways to operate the grid more efficiently through utilization of distributed energy resources, device controls and predictive forecasting – thus avoiding costly and time-consuming energy upgrades. The solution demonstrates an innovative way to use distributed energy resources as flexibility assets in the distribution power system, which allows the power company to meet demands and avoid costly outages.
Tom Nysted, CEO of Agder Energi, said: "The Smart Grid Pilot Program will transform the way we operate the power system and interact with customers while saving money and energy in the process. We look forward to continuing our partnership with Microsoft and working to replicate this technology on a broader scale. Thank you to the Alliance to Save Energy for this honor."
Legrand, North and Central America, is being honored with the Industry and Manufacturing Star of Energy Efficiency Award for its multifaceted commitment to integrating efficiency and sustainability into its business operations. Legrand has successfully met its second Better Plants goal of 20.3 percent energy reduction five years ahead of the initial 2022 target year, after having already achieved a 28.2 percent improvement in energy intensity between 2009 and 2012. To achieve these goals Legrand conducted energy audits and installed submeters across a number of its U.S. facilities. The company also implemented a variety of energy-saving projects, including lighting retrofits, machinery upgrades, and numerous process improvements within its factories and warehouses. Legrand also focused on stimulating employee behavioral changes by conducting a series of "Energy Marathons" – internal cross-company competitions designed to save as much energy as possible over a 26.2-day period. The company is proud to have recently achieved LEED certification at its 100-year old North and Central American corporate headquarters, located in West Hartford, CT. The West Hartford site is also home to the company's first fuel cell installation, providing onsite generation for approximately 85 percent of the headquarters' electricity needs.
John Selldorff, CEO of Legrand, North and Central America, said: "At Legrand, we believe that optimizing the way we manage energy, water, and waste is not only good for the environment, it's good for business. We are honored to be receiving this recognition, and we intend to continue our efforts to serve as a leader in energy efficiency."
Southern California Edison is being honored with the Transportation Star of Energy Efficiency Award for its Charge Ready pilot program, which has supported the installation of more than 1,000 electric vehicle charge ports since April 2016. Through this program, SCE installs and maintains the supporting EV charging infrastructure, and participants operate and maintain qualified charging stations. This pilot has helped increase the availability of EV charging stations in areas where people park their cars for extended periods of time – including workplaces, campuses, recreational areas and apartment and condominium complexes – with half of these installations deployed in disadvantaged communities. The Charge Ready pilot program sets SCE on a path toward electrifying the transportation sector, and successfully reduced gasoline-powered trips by 900,000 miles after just a few months of operation.
Jill Anderson, SCE Vice President of Customer Programs & Services, said: "Electric vehicles are a cornerstone element of future transportation, and at SCE we believe it is our responsibility to facilitate this transformation and help make this technology readily available. We are honored that our Charge Ready pilot program is receiving this award from the Alliance to Save Energy."
Target is receiving the Built Environment Star of Energy Efficiency Award for its commitment to reducing energy consumption and improving efficiency. Target has successfully decreased energy use by 405 million kilowatt-hours per year since 2015 through its Store Remodel Program – an accelerated replacement program aimed at upgrading equipment with more efficient designs – and utilization of demand-side energy management strategies. Additionally, Target leads the retail sector in number of ENERGY STAR certified stores and has been named an ENERGY STAR partner of the year for the past three years.
"At Target, we're designing for tomorrow and putting solutions in place across our business to leave our homes better for future families," said John Leisen, Vice President, Property Management, at Target. "And we're proud to have earned ENERGY STAR status in more than 80 percent of our U.S. buildings as we continue investing in ways to reduce energy use across our business, including converting over 1.5 million lights to LED in our stores, saving 35 percent of our lighting energy needs. It's an incredible honor to be recognized by the Alliance to Save Energy for our achievements and continued commitment to supporting our local communities as we strive to achieve our long-term energy goals."
thyssenkrupp is receiving the Innovative Star of Energy Efficiency Award: Built Environment for its MULTI elevator. As buildings continue to grow taller, traditional elevators require more energy to power larger motors and cables and take up more space to allow for multiple elevator shafts. MULTI seeks to solve both of these space and energy-related inefficiencies by consolidating multiple elevator shafts into only a few and eliminating the need for cables – with multiple rope-less, horizontally-moving cars traveling in a continuous loop. The MULTI can increase a building's usable space by up to 25 percent, while also reducing peak power needs by as much as 60 percent when compared to conventional elevator systems. The technology also has the ability to regain energy, store it in batteries and then send it back to the internal grid.
Michael Cesarz, CEO of MULTI, said: "The MULTI elevator has the potential to revolutionize the way buildings consume energy and utilize space. We appreciate the Alliance for recognizing this pioneering technology with this award and look forward to building on this technology and continuing to drive elevator technology into the future."
Thomas Wenning, program manager for industrial energy efficiency at the U.S. Department of Energy's Oak Ridge National Laboratory (ORNL), is being honored with the Rising Star of Energy Efficiency Award. Wenning manages ORNL's domestic and international industrial energy efficiency technology assistance and deployment activities. Under his leadership, the Department of Energy's Better Buildings, Better Plants program has grown to 200 industrial partners, generating over $4.2 billion and 830 trillion BTUs in cumulative energy savings. Over 50 Better Plants partners have achieved their long-term strategic energy efficiency goals ahead of schedule. Wenning has helped grow the resources of the program, creating new opportunities for networking and recognition, developing new technical assistance guidance, and facilitating industry-lab R&D innovation. Additionally, he is leading the DOE's effort to modernize its legacy energy-system analysis software and associated training resources to create an open-source tool suite that can help drive energy efficiency throughout industry. Finally, Wenning has led dozens of international industrial energy efficiency workshops, trainings, and assessments on behalf of the DOE.
Thomas Wenning said: "I am grateful to be recognized by the Alliance to Save Energy with this honor and I look forward to promoting and advancing energy efficiency."
Information about the Evening with the Stars of Energy Efficiency Awards Dinner is available at www.ase.org/dinner.
About the Alliance to Save Energy
Founded in 1977, the Alliance to Save Energy is a nonprofit, bipartisan alliance of business, government, environmental and consumer leaders working to expand the economy while using less energy. Our mission is to promote energy productivity worldwide – including through energy efficiency – to achieve a stronger economy, a cleaner environment and greater energy security, affordability and reliability.
###
MEDIA CONTACTS
Ben Somberg


(202) 530-2223