Washington, D.C. –- (RealEstateRama) — The Alliance to Save Energy's Board of Directors elected seven new members, including members of Congress and business leaders in the technology and manufacturing sectors, to help lead the organization's work to advance energy efficiency in the United States.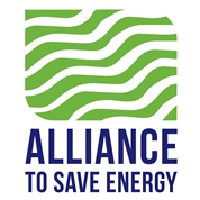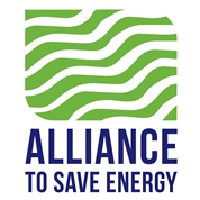 The newly-elected members are:
Sen. Lamar Alexander (R-Tenn.)
Rep. Dave Reichert (R-Wash.)
Paula R. Glover, President & CEO, The American Association of Blacks in Energy
Bert Van Hoof, Partner – Group Program Manager, Microsoft
Andreas Schierenbeck, CEO, Thyssenkrupp Elevator AG
Maryrose T. Sylvester, President & CEO, Current, powered by GE
Steve Wright, General Manager, Chelan Public Utility District
Alliance President Kateri Callahan welcomed the new board members, saying, "The Alliance is very fortunate to be led by policy makers and innovative business leaders who are tireless champions of energy efficiency and who work hard — on a bipartisan basis — to drive energy productivity gains, which in turn, creates jobs, increases prosperity and helps the environment."
"We're particularly pleased to be adding two senior Republicans to our bipartisan honorary board as we continue to work with Congress on advancing smart policy," she added. "And we're thrilled to have these true innovators working in the technology, manufacturing and energy fields joining our leadership as we navigate the tremendous changes taking place in the energy space. Technology is creating enormous opportunities for how we produce, deliver and consume energy. The experience and wisdom of these new board members will help keep the Alliance at the forefront of that movement."
Sen. Alexander, who chairs the Senate Appropriations Subcommittee on Energy and Water Development and holds a seat on the Energy and Natural Resources Committee has long been a champion of energy efficiency, having cosponsored the Smart Manufacturing Leadership Act among other bills. His state is home to 27,529 energy efficiency jobs, according to the Department of Energy (DOE).
"The Alliance to Save Energy does important work to encourage energy efficiency and a healthier and cleaner environment," Sen. Alexander said. "Government-sponsored basic energy research is one of the most important things our country can do to improve energy efficiency, encourage innovation, help our free-enterprise system create good jobs and make America more competitive in a global economy. I will continue to work in Congress to ensure funding for energy research is a priority."
Representing a district that supports 3,441 jobs in energy efficiency, Rep. Reichert has cosponsored legislation to benefit taxpayers, non-profits and governments through energy efficiency tax deductions. Reichert is a senior member of the tax-writing House Ways and Means Committee, where he chairs the Subcommittee on Trade.
Rep. Reichert said, "Job growth, national security, and a clean environment can be achieved through innovative, alternative energy solutions. The purity of the air we breathe and the conservation of our natural treasures are issues that impact all of us. In my home state of Washington, we have already seen some of our nation's most innovative minds create energy-efficient companies that work to create jobs and keep my region and the country clean, green, and pristine."
Paula R. Glover, President & CEO at The American Association of Blacks in Energy, leads the national office and provides strategic direction and leadership for the organization. With a strong background in government and regulatory affairs in the energy industry for both electric and natural gas distribution companies, Ms. Glover was appointed to the National Petroleum Council in 2014 by former Energy Secretary Ernest Moniz.
Bert Van Hoof, Partner – Group Program Manager at Microsoft, is a seasoned technology executive recognized for starting and growing award-winning businesses across a variety of industry segments and technology areas. His incubation efforts around the Internet of Things (IoT) led to several new cross-company initiatives and to Bert's latest role in Microsoft Azure, where he is helping organizations put the Internet of Things and Microsoft's Intelligent Cloud to work across a variety of industries, including Smart Buildings and Smart Cities.
Andreas Schierenbeck, CEO at Thyssenkrupp Elevator AG, began his career in 1992 as a control center software developer, followed by positions in commissioning, project management and business development. Since then he has led efforts in major technology companies focused on building technologies and automation.
Maryrose Sylvester, President & CEO of Current powered by GE, a first-of-its kind startup within the walls of GE that blends advanced energy technologies like LED and solar with networked sensors and software. Backed by GE's industrial strength Predix platform, Current works with a broad ecosystem of development partners to make commercial buildings and industrial facilities more energy-efficient and productive.
Steve Wright, General Manager, Chelan Public Utility District, has led the development of a community-based Strategic Plan, which encompasses aggressive energy efficiency programs. Throughout his career in the energy industry, Wright has held several Administrator/CEO roles, including with the Bonneville Power Administration where he oversaw substantial increases in energy efficiency investments, and BPA was named a Star of Energy Efficiency award winner from the Alliance to Save Energy in 2004.
About the Alliance to Save Energy
Founded in 1977, the Alliance to Save Energy is the leading energy efficiency coalition in the nation – a nonprofit, bipartisan alliance of business, government, environmental and consumer leaders advocating for enhanced energy efficiency across all sectors of the economy. Our mission is to promote energy efficiency worldwide to achieve a healthier economy, a cleaner environment and energy security.
MEDIA CONTACTS
Ben Evans


(202) 530-2222