WASHINGTON –- (RealEstateRama) — The Alliance to Save Energy called on Congress to move quickly to pass the bipartisan "Portman-Shaheen" energy efficiency bill (S. 385) after Sens. Rob Portman (R-Ohio) and Jeanne Shaheen (D-N.H.) introduced the legislation in the 115th Congress on Wednesday.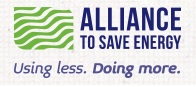 "This is exactly the kind of legislation Americans want Congress to pass – bipartisan, common-sense policy that saves taxpayers money and drives economic activity and job creation," said Alliance President Kateri Callahan. "There are nearly 2.2 million energy efficiency jobs across the country – in manufacturing, installation, construction, engineering and other sectors. We added 130,000 efficiency jobs last year alone, and the policies in this legislation will only boost those numbers moving forward. This bill should have passed five years ago, so I urge leaders in both parties to put an end to the gridlock and finally move it across the finish line."
Sen. Shaheen is honorary chair of the Alliance while Sen. Portman is an honorary vice chair. They first introduced the Energy Savings and Industrial Competitiveness Act in 2011. It has stalled in each Congress since despite having broad bipartisan support. The bill made up the lead title of last year's comprehensive energy legislation that passed the Senate 85-12 in April but fell short of final passage as lawmakers adjourned for the year. The efficiency bill also passed the Senate Energy and Natural Resources Committee with a 20-2 vote.
About the Alliance to Save Energy
Founded in 1977, the Alliance to Save Energy is the leading energy efficiency coalition in the nation – a nonprofit, bipartisan alliance of business, government, environmental and consumer leaders advocating for enhanced energy efficiency across all sectors of the economy. Our mission is to promote energy efficiency worldwide to achieve a healthier economy, a cleaner environment and energy security.
MEDIA CONTACTS
Ben Evans


(202) 530-2222