WASHINGTON, D.C. – (RealEstateRama) — The Alliance to Save Energy announced Tuesday that its board of directors has named Gil C. Quiniones, chief executive officer of the New York Power Authority (NYPA), as Alliance chairman and elected Andrew McAllister, a commissioner on the California Energy Commission, as a new board member.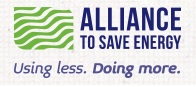 Quiniones, who leads the nation's largest state-owned electric utility, takes over the chairman's gavel from Jane Palmieri, business president of Dow Building and Construction at The Dow Chemical Company. Palmieri is stepping down from the Alliance board after shifting to a different business sector at Dow.
"I first want to thank Jane Palmieri, who was the first woman to serve as our industry chair and who provided outstanding leadership and vision for our organization over the past year and a half," said Alliance President Kateri Callahan. "The Alliance is without a doubt a stronger organization as a result of her service on our board."
"As disappointed as we are to see her go, we are equally excited about Gil's election as chairman," Callahan said. "Gil is a true professional and strategic thinker who has decades of experience in the energy sector and a proven track record of innovating and finding creative solutions to difficult problems."
Quiniones has led NYPA since 2011. Under his leadership, the utility is playing a key role in the Governor's Reforming the Energy Vision initiative to use market forces and new technology to empower customers and encourage the growth of clean renewable energy and energy efficiency.
"The Alliance to Save Energy is an exceptional organization doing critically important work to promote and expand energy efficiency," Quiniones said. "It is a true honor to be elected chairman, and I look forward to working with the Board and the staff of the Alliance to drive energy efficiency into all corners of our economy and to find new ways to further capitalize on the economic opportunity that efficiency offers."
McAllister was appointed to the CEC by Gov. Jerry Brown in May 2012. He has 25 years of technical, programmatic and policy experience in the fields of energy management, efficiency and renewable generation. Before joining the Commission, he worked at the Center for Sustainable Energy for six years, most recently as managing director and director of policy and strategy. Previously, he worked with NRECA International Ltd. in Central and South America, Southeast Asia and Africa on a variety of load management, generation and utility planning projects.
"Californians know that energy efficiency is the cheapest, most practical solution we have for addressing our environmental challenges while also stimulating economic development and strengthening our energy security," McAllister said. "I am thrilled to be joining the Alliance's board and working closely with national leaders in the field to help advance this important cause."
Click here for the full list of Alliance's Board of Directors.
About the Alliance to Save Energy
Founded in 1977, the Alliance to Save Energy is the leading energy efficiency coalition in the nation – a nonprofit, bipartisan alliance of business, government, environmental and consumer leaders advocating for enhanced energy efficiency across all sectors of the economy. Our mission is to promote energy efficiency worldwide to achieve a healthier economy, a cleaner environment and energy security.
MEDIA CONTACTS
Ben Evans


(202) 530-2222