Washington – (RealEstateRama) — The Alliance to Save Energy's Board of Directors on Wednesday elected three new members to help lead the organization's mission of achieving a more energy efficient future. The newly elected directors, who represent top business and utility entities, include: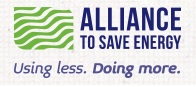 Melissa E. Adams, Chief Corporate Social Responsibility Officer, Washington Gas and WGL Holdings Inc.
Mark Copman, Vice President and General Manager, Renewable Energy Division, 3M Company
Bruce Edelston, Vice President, Energy Policy, Southern Company
Alliance President Kateri Callahan said the new board additions will continue a tradition of strong leadership at the organization across a wide variety of economic sectors. "We are thrilled to welcome these new members to the Alliance's board," she said. "With energy efficiency gaining momentum in the U.S. and globally, we are confident that adding these exceptional voices to our leadership will strengthen our efforts to advance energy efficiency and productivity in the coming years."
Adams serves as WGL's chief strategist behind the goals, policies and programs that benefit the company and the communities it serves. "I am excited to contribute to the Alliance's work and mission. As an energy company, we know that efficient energy use is essential to our mission of providing safe, reliable, sustainable and modern energy, while also promoting economic opportunity and reducing environmental impacts. That's the approach we need in our region, nationally and globally."
Copman who oversees 3M's renewable energy division, brings to the Alliance board more than 25 years of business leadership experience, including a variety of management roles at 3M since 2003. "There are a lot of exciting things happening with energy efficiency in the manufacturing sector," he said. "Joining the Alliance board of directors presents a tremendous opportunity to develop new goals and strategies to help make it happen."
Overseeing energy policy at Southern Company, Edelston is responsible for helping the company develop and coordinate policy issues across its various operating companies and subsidiaries. He also supports state and federal policy efforts. "The policies we develop now will shape what our energy future will look like," he said. "It's an honor to join this impressive board and to be a part of the Alliance's work."
About the Alliance to Save Energy
Founded in 1977, the Alliance to Save Energy is a nonprofit coalition of business, government, environmental and consumer leaders advocating for enhanced energy efficiency across all sectors of the economy. The Alliance to Save Energy promotes energy efficiency worldwide to achieve a healthier economy, a cleaner environment and energy security.
MEDIA CONTACTS
Ben Evans


(202) 530-2222