WASHINGTON, D.C. – (RealEstateRama) — The Alliance to Save Energy is pleased to announce it has hired Ben Evans to its leadership team as Vice President of communications.
Evans has nearly 20 years of experience in politics, including as a reporter. He comes to the Alliance from the U.S. biodiesel trade association, where he was director of public affairs. Previously he was a political reporter in the Washington bureau of The Associated Press and lead energy reporter at Congressional Quarterly.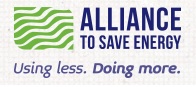 "Ben has the skills and experience we need to continue demonstrating that energy efficiency is a huge opportunity and that the policies we're advocating have tremendous benefits," said Kateri Callahan, the Alliance's president. "It's an exciting time at the Alliance and for energy efficiency, and we're thrilled to bring Ben on board."
Founded in 1977, the Alliance to Save Energy is the leading energy efficiency coalition in the nation – a nonprofit, bipartisan alliance of business, government, environmental and consumer leaders advocating for enhanced energy efficiency across all sectors of the economy.
"Going back to my reporting days covering the 2005 energy bill, I've always admired the Alliance's work and Kateri's leadership," Evans said. "There's really nothing more important in the energy space than improving efficiency and productivity, and I couldn't be more excited about joining the team and helping to promote this work."
MEDIA CONTACTS
Ben Evans


(202) 530-2222