WASHINGTON – (RealEstateRama) — Alliance to Save Energy President Kateri Callahan is attending the global climate conference in Marrakesh this week and is available for on-site or telephone interviews about the leading role energy efficiency must play in helping nations meet their commitments under the Paris accord.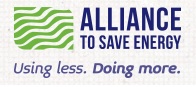 "Energy efficiency is hands down the most practical and cost-effective strategy we have for reducing carbon emissions," Callahan said. "No other solution has a bigger impact. Every country in the world should be looking immediately at the steps they can take with energy efficiency to meet their targets under this agreement. That includes the United States, which can start immediately with Congress passing the bipartisan Portman-Shaheen energy efficiency legislation that has such strong support."
Callahan is speaking at several events at the 22nd Conference of Parties (COP22) to the United Nations Framework Convention on Climate Change, including a panel titled, "Business Plans, NDCs and Transforming the Power Paradigm" and another titled, "EU Energy Day: Energy for Economic Growth."
To coordinate an interview or get more information, please email Karen Hughes at ">
.
About the Alliance to Save Energy
Founded in 1977, the Alliance to Save Energy is the leading energy efficiency coalition in the nation – a nonprofit, bipartisan alliance of business, government, environmental and consumer leaders advocating for enhanced energy efficiency across all sectors of the economy. Our mission is to promote energy efficiency worldwide to achieve a healthier economy, a cleaner environment and energy security.
MEDIA CONTACTS
Ben Evans


(202) 530-2222