NASHVILLE, Tennessee (July 30, 2018)  – (RealEstateRama) — More than 550 real estate professionals from around the world today attended the opening session of the valuation profession's most important annual event, hosted by the Appraisal Institute, the nation's largest professional association of real estate appraisers.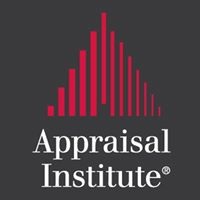 The 2018 Appraisal Institute Annual Conference, being held at the downtown JW Marriott Nashville today through Wednesday, features world-renowned keynote speakers, nearly 30 breakout sessions on trend-setting valuation topics, networking opportunities for industry professionals, an exhibit hall featuring cutting-edge products and services, and an awards ceremony honoring the valuation profession's best and brightest.
"The Appraisal Institute is proud to host this annual event, which brings together a wide variety of top-notch real estate industry professionals," said Appraisal Institute President James L. Murrett, MAI, SRA. "Nowhere else can appraisers learn about such important subjects, make these kinds of valuable contacts and catch up on the latest trends."
Keynote speakers at this year's event are mountain climber and best-selling author Alison Levine and residential appraiser and author Don Gossman, SRA. Levine served as team captain of the first American Women's Everest Expedition, climbed the Seven Summits and skied to the North and South Poles. She is the author of "On the Edge: Leadership Lessons from Everest and Other Extreme Environments," a New York Times bestseller. Gossman worked with the FBI and U.S. Attorney's office to break up a mortgage fraud ring in Kansas City, Missouri. He is the author of "My Client the FBI" and is a national speaker on appraisal compliance and standards.
The 2018 Appraisal Institute Annual Conference features more than two dozen breakout sessions on a wide variety of challenging and relevant topics, including insurance appraisals, evaluations, litigation support, residential adjustments, special purpose properties, quality control, analysis techniques, market analysis, federal and state appraisal policies, automated valuation models, environmental risk, and waivers, exemptions and threshold levels.
Event attendees will have plenty of networking opportunities, including a reception at the famed Wildhorse Saloon, a 66,000-square-foot live music and dance hall. Additionally, a final night networking dinner and reception will feature dancing to live entertainment. An awards ceremony will honor about a dozen noteworthy appraisers and other experts. And the conference will end with a golf tournament at Gaylord Springs Golf Links, which GolfWeek called one of the best courses in Tennessee.
Attendees will have plenty of opportunities to explore Nashville, which was listed among Frommer's "Best Places to Go" in 2017, Travel and Leisure's "Best Places to Travel" in 2017 and Travelocity's "Best Places to Travel" in 2018. Music City offers first-class entertainment, dining, museums, sports, art, history, architecture, outdoor activities and more.
Just opened this month, the $285 million, 33-story JW Marriott Nashville is the city's newest and tallest hotel. The site of the 2018 Appraisal Institute Annual Conference offers a convenient downtown location, 533 guest rooms (including 27 suites), a state-of-the-art luxury spa, an award-winning steakhouse (opening next month), and a world-class collection of contemporary art. Two ballrooms and 16 breakout rooms – a total of 50,000 square feet of meeting space – are located on the second floor.
Learn more about the 2018 AI Annual Conference at www.appraisalinstitute.org/annualconference/.
Stay connected with the latest news from the Appraisal Institute on Facebook, Twitter, LinkedIn, YouTube and our blog, Opinions of Value.
The Appraisal Institute is a global professional association of real estate appraisers, with more than 18,000 professionals in nearly 50 countries throughout the world. Its mission is to advance professionalism and ethics, global standards, methodologies, and practices through the professional development of property economics worldwide. Organized in 1932, the Appraisal Institute advocates equal opportunity and nondiscrimination in the appraisal profession and conducts its activities in accordance with applicable federal, state and local laws. Individuals of the Appraisal Institute benefit from an array of professional education and advocacy programs, and may hold the prestigious MAI, SRPA, SRA, AI-GRS and AI-RRS designations. Learn more at www.appraisalinstitute.org.
# # #
For more information:
Ken Chitester
O/M 312-335-4290