CHICAGO (Feb. 22, 2019) — (RealEstateRama) — The Appraisal Institute, the nation's largest professional association of real estate appraisers, premiered a seven-hour classroom seminar on leasehold valuation issues today in Emeryville, California.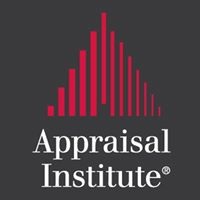 "How Tenants Create or Destroy Value: Leasehold Valuation and its Impact on Value" goes beyond methodology to explore how to measure a property rights adjustment, the theory underlying the use of a leasehold yield rate (YLH) to value the leasehold, as well as the application of a property rights adjustment in all three approaches to value.
The seminar further addresses:
How the terms of a tenant's lease impact value—either positively or negatively;
Situations that require a valuation of a leasehold;
Methodologies in valuing a leasehold, including examples and exercises;
The impact of a leasehold in the valuation of property using all applicable approaches; and
Challenges facing appraisers performing leasehold valuation assignments.
The new seminar also will be offered Feb. 26, 2019, in Seattle; March  8, in Chicago; March 22, in San Diego; March 25, in Rockville, Maryland; March 29, in Carle Place, New York; April 12, in Auburn Hills, Michigan; April 12, in Asheville, North Carolina; April 26, in Nashville, Tennessee; May 1, in Boston; May 2, in Corpus Christi, Texas; May 10, in Mullica Hill, New Jersey; May 16, in Rockford, Illinois; July 8, in Las Vegas; and Sept. 13, in Sandy, Utah.
Stay connected with the latest news from the Appraisal Institute on Facebook, Twitter, LinkedIn, YouTube and our blog, Opinions of Value.
The Appraisal Institute is a global professional association of real estate appraisers, with nearly 18,000 professionals in almost 50 countries throughout the world. Its mission is to advance professionalism and ethics, global standards, methodologies, and practices through the professional development of property economics worldwide. Organized in 1932, the Appraisal Institute advocates equal opportunity and nondiscrimination in the appraisal profession and conducts its activities in accordance with applicable federal, state and local laws. Individuals of the Appraisal Institute benefit from an array of professional education and advocacy programs, and may hold the prestigious MAI, SRPA, SRA, AI-GRS and AI-RRS designations. Learn more at www.appraisalinstitute.org. 
# # #
For more information:
Brent Roberts
O 312-335-4441; C 847-989-8670