CHICAGO (Nov. 13, 2018) – (RealEstateRama) — The Appraisal Institute, the nation's largest professional association of real estate appraisers, is accepting proposals for presentations at its 2019 Annual Conference, July 22-24, at the Hyatt Regency Denver. The deadline is 5 p.m. CST Dec. 3.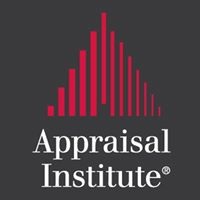 Attendees of previous AI Annual Conferences said they were particularly interested in these topics:
Client and user needs;
Best practices for business;
Appraisal data and technology issues;
Sustainability in real estate;
Residential practices and issues;
Market analysis;
International valuation;
Property rights issues;
Litigation support;
Supervisor/trainee education; and
Valuation of cannabis operations and dispensaries.
"The Appraisal Institute is excited to offer high-quality sessions at its 2019 Annual Conference, and we look forward to receiving innovative presentation proposals," said Appraisal Institute President James L. Murrett, MAI, SRA.
Learn more about submitting a proposal
Attendees of the 2019 Appraisal Institute Annual Conference, with its theme of "Climbing Even Higher," will experience knowledgeable speakers, top-notch educational sessions, exhibits of the latest valuation products and services, opportunities to connect with colleagues from the U.S. and abroad, an awards ceremony and off-site events and other chances to explore Denver. Known as the Mile High City, Denver features 300 days of sunshine a year and 120 miles of mountains visible from downtown, which is accessible from Denver International Airport via a $9 rail ride. Denver is Zagat's fourth most exciting food city in the U.S., and it includes 70 breweries within the city limits.
Learn more about the Appraisal Institute Annual Conference, and get the latest updates on Twitter via #AIConf19.
Stay connected with the latest news from the Appraisal Institute on Facebook, Twitter, LinkedIn, YouTube and our blog, Opinions of Value.
The Appraisal Institute is a global professional association of real estate appraisers, with more than 18,000 professionals in nearly 50 countries throughout the world. Its mission is to advance professionalism and ethics, global standards, methodologies, and practices through the professional development of property economics worldwide. Organized in 1932, the Appraisal Institute advocates equal opportunity and nondiscrimination in the appraisal profession and conducts its activities in accordance with applicable federal, state and local laws. Individuals of the Appraisal Institute benefit from an array of professional education and advocacy programs, and may hold the prestigious MAI, SRPA, SRA, AI-GRS and AI-RRS designations. Learn more at www.appraisalinstitute.org.
# # #
For more information:
Brent Roberts
O 312-335-4441; C 847-989-8670