CHICAGO (Nov. 6, 2017) – (RealEstateRama) — The Appraisal Institute, the nation's largest professional association of real estate appraisers, premiered a two-day educational course on valuation of green commercial properties last week in Nashville, Tennessee.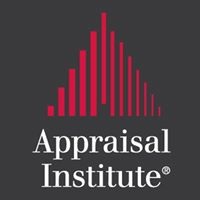 "Practical Applications in Appraising Green Commercial Properties" introduces participants to a broad range of valuation problems encountered when appraising green commercial buildings, conventional buildings with green features and conventional buildings in today's markets that are increasingly influenced by sustainability and green building.
Based on the Appraisal Institute's new book, "The Valuation of Green Commercial Real Estate," the course will offer participants real-world case study examples from a variety of property types to learn and apply credible valuation techniques for analyzing and reporting the degree to which green building and sustainability affect property value.
Structured around the application of the three approaches to value, participants will develop valuable insight and hands-on experience applying cost and income-based adjustments when sales data is lacking, identifying and analyzing rent and marketability premiums, evaluating operating cost impacts and assessing risk effects.
In addition, participants will learn how green building and sustainability affect scope of work development and highest and best use analysis for both green and conventional properties. The course also familiarizes participants with emerging topics such as net zero energy, distributed generation, wellness-based design and resilience.
"Practical Applications in Appraising Green Commercial Properties" is part of the Appraisal Institute's Valuation of Sustainable Buildings Professional Development Program, which also includes two other 15-hour courses and two eight-hour courses.
The new course, which is approved for continuing education hours by the U.S. Green Building Council, also will be offered Feb. 8-9 in Pleasanton, California, and March 8-9 in Louisville, Kentucky. Learn more or register here.
# # #
Stay connected with the latest news from the Appraisal Institute on Facebook, Twitter, LinkedIn, YouTube and our blog, Opinions of Value.
The Appraisal Institute is a global professional association of real estate appraisers, with nearly 19,000 professionals in almost 60 countries throughout the world. Its mission is to advance professionalism and ethics, global standards, methodologies, and practices through the professional development of property economics worldwide. Organized in 1932, the Appraisal Institute advocates equal opportunity and nondiscrimination in the appraisal profession and conducts its activities in accordance with applicable federal, state and local laws. Individuals of the Appraisal Institute benefit from an array of professional education and advocacy programs, and may hold the prestigious MAI, SRPA, SRA, AI-GRS and AI-RRS designations. Learn more at www.appraisalinstitute.org.