CHICAGO (July 5, 2018) – (RealEstateRama) — Hawaii's climate and landscape are keeping the state's property values high and are contributing to its developmental and economic growth, according to an article in Valuation magazine's second quarter 2018 issue.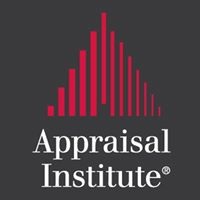 Valuation magazine is a quarterly publication of the Appraisal Institute, the nation's largest professional association of real estate appraisers.
The magazine's cover story, "Practically Paradise," discusses how appraisers in Hawaii face challenges different from those encountered on the mainland, including unusual land-use restrictions, exorbitant development costs, import restrictions and volcanos.
Read "Practically Paradise" in Valuation magazine's second quarter 2018 issue.
Also in this issue:
"Threshold of a New Era"  addresses how the recent doubling of the appraisal threshold level for commercial real estate loans might impact the valuation profession. A number of appraisers say the shift may not be as momentous as anticipated — and may even create significant opportunities for them.
"Under the Influence" explores the "project influence rule," which most jurisdictions require appraisers to follow when property is acquired for a public project and how the rule is applied in various scenarios.
Stay connected with the latest news from the Appraisal Institute on Facebook, Twitter, LinkedIn, YouTube and our blog, Opinions of Value.
The Appraisal Institute is a global professional association of real estate appraisers, with more than 18,000 professionals in nearly 50 countries throughout the world. Its mission is to advance professionalism and ethics, global standards, methodologies, and practices through the professional development of property economics worldwide. Organized in 1932, the Appraisal Institute advocates equal opportunity and nondiscrimination in the appraisal profession and conducts its activities in accordance with applicable federal, state and local laws. Individuals of the Appraisal Institute benefit from an array of professional education and advocacy programs, and may hold the prestigious MAI, SRPA, SRA, AI-GRS and AI-RRS designations. Learn more at www.appraisalinstitute.org.
# # #
For more information:
Brent Roberts
O 312-335-4441; C 847-989-8670