CHICAGO – RealEstateRama – While the volume of home sales involving iBuyers is still fairly limited, the number of markets they reach is growing and their role in the residential real estate sector could be transformative, according to an article in Valuation magazine's first quarter 2020 issue.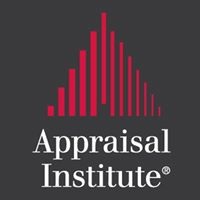 Valuation magazine is a quarterly publication of the Appraisal Institute, the nation's largest professional association of real estate appraisers.
The newest issue's cover story, "iBuyer Impact," discusses how the iBuyer model might be a disruptive shift in real estate markets, and addresses what appraisers need to know about the new model and its potential effect on their work.
Read "iBuyer Impact"  in Valuation magazine's first quarter 2020 issue.
Also in this issue:
"Role Models" looks at women working in the valuation profession; they make up just 21% of U.S. appraisers, but that is changing as more women are recognizing the benefits to being an appraiser.
"Unintended Consequence" discusses how AB 5, a California law intended to make companies reclassify independent contractors as employees, is impacting the valuation profession and causing concern that similar legislation might be passed in other states.
Stay connected with the latest news from the Appraisal Institute on Facebook, Twitter, LinkedIn, YouTube and our blog, Opinions of Value.
The Appraisal Institute is a global professional association of real estate appraisers, with over 17,000 professionals in almost 50 countries throughout the world. Its mission is to advance professionalism and ethics, global standards, methodologies, and practices through the professional development of property economics worldwide. Organized in 1932, the Appraisal Institute advocates equal opportunity and nondiscrimination in the appraisal profession and conducts its activities in accordance with applicable federal, state and local laws. Individuals of the Appraisal Institute benefit from an array of professional education and advocacy programs, and may hold the prestigious MAI, SRPA, SRA, AI-GRS and AI-RRS designations. Learn more at www.appraisalinstitute.org.
# # #
For more information:
Brent Roberts
O 312-335-4441; C 847-989-8670