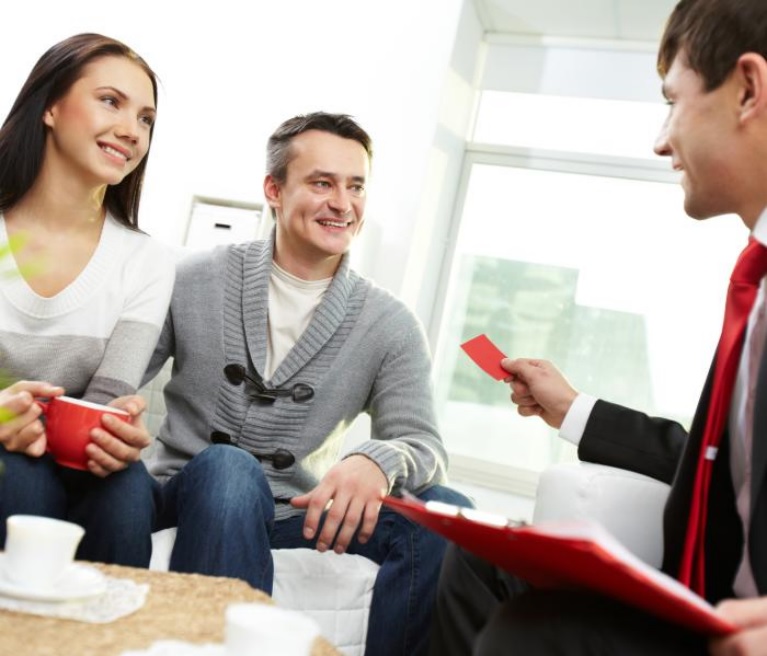 Buying a home is generally one of the largest purchases you will ever make in your life. That being said, it can be stressful and confusing to know how to successfully navigate the process when you're new to it all. That's where home buyer companies come in; they promise to take all of the stress out of the home buying process by purchasing your house and taking care of all of the details that go along with it in exchange for a fee or percentage of the sale price. Are these companies really legit? Or are they just too good to be true? Read on to find out or click here to visit our website.
What is a home buyer company?
There are legitimate home buyer companies out there that can give you a fair price and even close within a few weeks. They're also sometimes called property buyers or home buying networks—and they often take on projects from property owners who want to sell their house fast, but don't want an all-cash deal, as well as from people who need to sell quickly for various reasons, like divorce or job loss.
Typically, these home buying companies buy houses in any condition and close in as little as 30 days. But it's important to remember that when you work with a home buyer company, you're not actually selling your house directly—instead, you're selling it through an intermediary who then sells it to someone else.
How do they work
Buying a home through one of these companies can seem pretty appealing; however, it is important to know how they work before choosing one over traditional options. Start by learning more about their process and if they offer any kind of warranty or insurance policy. It's also a good idea to ask what you need to do in order for them to purchase your home, as well as how long it will take and what paperwork you'll need.
Before you sign up with one of these companies, it's important to do your research. Read customer reviews and complaints online and ask friends if they have any experience working with a home buyer company. If possible, try contacting past customers in order to understand what kind of customer service you can expect from these companies. Finally, get in touch with an agent or broker and find out if there are any hidden fees associated with their services.
Things to consider
First off, if you're considering a home buyer company, keep in mind that they are just an organization that buys homes; they aren't brokers. Second, realize that many of these companies were started by former real estate agents and investors who saw a need for services in their market—in other words, they are often run by people who have experience with your local market!
Be aware that, depending on your location, home buyer companies might not be licensed in your state. If they are based outside of your state, make sure they have a license in their home state. Also check with local real estate agents and companies to see if there are any concerns with certain home buyer companies operating in your area. Be sure to do some of your own research as well—contact some past clients and take a look at online reviews before you sign up for services.
The difference between first time buyers and investors
There are some key differences between first time buyers and investors when it comes to their motivation for buying. Investors are looking for a return on their money, so they're more likely to buy a property as soon as possible. First time buyers will typically aim for cheaper homes in less desirable areas so that they can work up to getting something more expensive in a better area later on.
Whether you're a first time buyer or an investor, it pays to think about your plan in advance. Your timeline is one of the key differentiators between these two groups of buyers. First time buyers tend to have longer timelines because they want to find a house they can live in for years without having to worry about reselling it.
Investors, on the other hand, tend to have shorter timelines because they tend to sell their investment after a few years. This means that they don't want to wait around for cheap properties in less desirable areas because it will take them longer to get a return on their money.
Are those cash for houses legit?
These days, homeowners who are struggling with their mortgage payments are flocking to home buyer companies that offer cash for houses in order to get out from under a burdensome property and save their credit score. These companies will buy your house at a fair market value, closing all cash, so you don't have to worry about what impact it will have on your credit score. In 2021, 30% of home sales were from cash buyers.
For homeowners who are sick of living in a house that they can't afford, are tired of making mortgage payments and want to save their credit score, cash for houses companies offer a great solution. If you own your home free and clear or if you have equity in your home, it makes sense to explore selling your property with one of these companies so you can move on.
Is it the right option for you?
Before you work with a home buyer company, it's a good idea to ask yourself what your primary motivation is. Are you trying to sell your house because of an emergency, such as an unexpected job loss or medical emergency that leaves you without insurance? Is it because you're planning on moving away soon and want someone else to deal with selling your house while you do so?
But if you want to sell your house quickly, a home buyer company may not provide you with what you're looking for. In that case, it might be better to find an agent who specializes in same-day offers and quick sales. One of these agents may be able to offer a higher price for your house than a home buyer company would. They can do so because they'll have access to more potential buyers who are already looking for homes like yours.