Martin to support 13,000-subscriber Multiple Listing Service in Central Texas
AUSTIN, Texas – Oct. 24, 2017 – (RealEstateRama) — The Austin Board of REALTORS® (ABoR), one of the nation's most progressive Multiple Listing Services (MLSs), announced today that Stan Martin has been promoted to Director of MLS. Effective immediately, Stan will assume the responsibility for leading efforts to continue to drive strategic relevance and operational excellence of the MLS for ABoR in partnership with its Board of Directors.
An experienced MLS executive, Martin provides a strong combination of product management and operational expertise to ABoR, building on trusted relationships gained with both ABoR members and industry leaders, while also contributing to significant growth for the Association.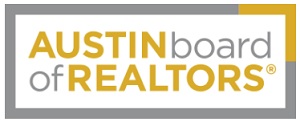 Brandy Guthrie, President of the Austin Board of REALTORS®, says, "Stan has a depth of understanding about what Central Texas REALTORS® need from the technology of the MLS. He knows how to deliver timely and superior service to our participants and subscribers. Under Stan's leadership and guidance, satisfaction of the technology services our Association offers is strong. We are thrilled to see him step into the role to lead our entire MLS operation."
Prior to accepting this role, Martin served as interim MLS Director at ABoR. He began his tenure with ABoR in 2003, serving multiple roles ranging from Data Support Services to MLS Supervisor. For the past 14 years, Martin has been instrumental in numerous MLS system conversions and product implementations. Most recently, Martin reduced the average phone hold times 50 percent by leading the restructuring of ABoR departments to enhance daily operations and strengthen member support.
Martin is an active leader in the MLS industry, earning the Council of MLS's CMLX3 Executive Certification and serving on its Finance Section Council. He also serves on the Board of Directors for MLS Grid, participates in the CoreLogic Advisory Group and is actively working with RESO to provide testing platforms for developers and brokers.
"With his extensive involvement and industry relationships, Martin is well positioned to lead effective change in the industry," added Guthrie.
Martin holds a bachelor's degree from the University of Texas at Austin and an MBA from St Edward's University.
The Austin Board of REALTORS® (ABoR) builds connections through the use of technology, education and advocacy to strengthen the careers of its 13,000 members and improve the lives of Central Texas families. We empower Austin REALTORS® to connect their clients to the region's most complete, accurate and up-to-date listings data. For more, contact the ABoR Department of Public Affairs at
or 512-454-7636. For the latest local housing market listings, visit AustinHomeSearch.com.
###