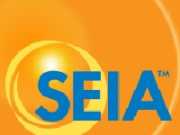 The U.S. Energy Information Administration (EIA) expects that U.S. households will spend more money on heating costs this winter and consume more energy to keep homes warm. In its  Winter Fuels Outlook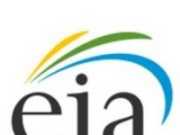 In its International Energy Outlook 2019 (IEO2019), the U.S. Energy Information Administration (EIA) projects that world energy consumption will grow by nearly 50% between 2018 and 2050. EIA projects most of this growth will come from regions where the consumption of energy is driven by strong economic growth
The U.S. Energy Information Administration (EIA) released today its Annual Energy Outlook 2018 (AEO2018), which includes its Reference case and a number of sensitivity cases. The AEO2018 Reference case shows continued development of the U.S. shale and tight oil and gas resources paired with modest energy consumption growth, leading to the transition of the United States from a net energy importer to a net energy exporter across most cases examined in AEO2018. "The United States energy system continues to undergo an incredible transformation," said EIA Administrator Linda Capuano.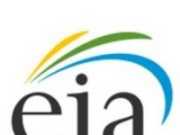 The EIA Energy Conference has become a premier forum for addressing energy issues in the United States and around the world. This event will bring together thought leaders from industry, government, and academia to discuss current and future challenges facing domestic and international energy markets and policymakers.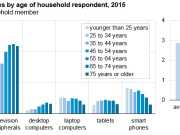 An average of 2.3 televisions were used in American homes in 2015, down from an average of 2.6 televisions per household in 2009, according to the Residential Energy Consumption Survey (RECS), released today by the U.S Energy Information Administration (EIA). The number of homes with three or more televisions declined from the previous survey conducted in 2009, and a larger share of households reported not using a television at all.
Annual Energy Outlook 2017 (AEO2017), released today by the U.S. Energy Information Administration (EIA), presents updated projections for U.S. energy markets through 2050 based on eight cases (Reference, Low and High Economic Growth, Low and High Oil Price, Low and High Oil and Gas Resource and Technology, No Clean Power Plan implementation). This is the first time that EIA is publishing projections through 2050 in the AEO tables.
EIA presents the findings of Annual Energy Outlook 2017 with projections of U.S. energy supply, demand, and prices including cases that address alternative assumptions regarding U.S. economic growth rates, domestic energy resources and technology, world oil prices, and the Clean Power Plan.