?WASHINGTON – (RealEstateRama) — According to a new forecast released today from the Economic Advisory Committee of the American Bankers Association, the pace of growth will moderate through 2019 and 2020, reflecting fading policy support in the U.S. and a slowing global economy.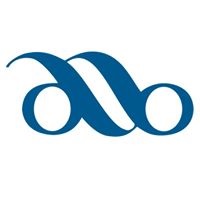 The median forecast of 15 chief economists from major North American banks surveyed the first week in January is that economic growth will ease to 2.1 percent in 2019 and 1.7 percent in 2020 (on a Q4/Q4 basis). This means that the current expansion will become the longest in U.S. history.
"A strong consumer sector and moderate business investment, along with full employment and rising wage growth, should sustain the expansion," said Robert Dye, EAC chairman and chief economist at Comerica Bank.
With ongoing hiring, the group expects the national unemployment rate to decline to a 60-year low of 3.5 percent by year-end, with average monthly job growth abating from over 200,000 last year to a still-robust 160,000 in 2019. The group expects private average hourly earnings to be up 3.4 percent this year.
"Given the tight labor market, firms will be forced to pay up to hire," said Dye. "More jobs and rising pay should keep confidence elevated and consumer spending healthy."
The committee forecasts that household spending growth will hold above 2 percent this year. Purchases of durable goods, including automobiles, are predicted to remain strong but diminish further from the 2017 peak. Moreover, the group sees higher mortgage interest rates impacting the demand for housing, with growth in home prices sliding down to 4.4 percent nationally this year followed by 3.3 percent next year.
While the committee does not forecast a recession in 2019 or 2020, it recognizes the heightened uncertainty and increasing downside risk for the U.S. and global economy. The committee sees a 20 percent chance of a U.S. recession this year and 35 percent in 2020.
"A range of developments pose threats, particularly cooling global growth, recent financial market volatility, ongoing trade tensions and political uncertainty," said Dye. "However, if tariff tensions can be resolved it will boost business sentiment."
Still, the group noted that the economy has been resilient against shocks over the past decade. "The strength of households and the banking sector will promote stability in the U.S. economy, despite the headwinds," said Dye.
"The Federal Reserve is likely to achieve a soft landing for this economy with healthy labor markets and inflation holding near 2 percent," said Dye. "Therefore, the Fed is likely to slow the cadence of rate hikes this year, and we expect no more than two 25-basis point increases."
The committee expects rates on three-month, two-year and ten-year Treasuries to rise about half a percent from present levels to finish the year at 2.9 percent, 3.0 percent, and 3.2 percent, respectively. Similarly, 30-year fixed rate mortgage rates are predicted to close the year at 4.9 percent.
The committee expects consumer credit to grow at 4.0 percent and business credit to grow at 3.2 percent in 2019.
"The strength of the banking industry will continue to support growth in the economy," said Dye.
View detailed EAC forecast numbers.
The members of the 2018 ABA Economic Advisory Committee are:
Robert Dye, committee chair and chief U.S economist, Comerica Bank, Dallas;
Beata Caranci, SVP and chief economist, TD Bank Group, Toronto;
Ethan Harris, head of global economics research, B of A Merrill Lynch, New York;
Peter Hooper, global head of economic research, Deutsche Bank, New York;
Nathaniel Karp, EVP and chief U.S. economist, BBVA, Houston, Texas;
Bruce Kasman, chief economist and global head of economic research, JPMorgan Chase & Co., New York;
Kevin Logan, chief U.S. economist, HSBC Securities Inc., New York;
Christopher Low, chief economist, First Horizon National Corp's FTN Financial, New York;
Catherine L. Mann, managing director and global chief economist, Citigroup Inc., New York;
George Mokrzan, SVP and director of economics, Huntington Bancshares, Inc., Columbus, Ohio;
Richard Moody, SVP and chief economist, Regions Bank, Birmingham, Alabama;
Doug Porter, chief economist and managing director, BMO Financial Group, Toronto;
Christopher Probyn, senior managing director and chief economist, State Street Global Advisors, Boston;
Carl Tannenbaum, chief economist, The Northern Trust Company, Chicago; and
Ellen Zentner, managing director and chief U.S. economist, Morgan Stanley, New York.
The American Bankers Association is the voice of the nation's $17.5 trillion banking industry, which is composed of small, regional and large banks that together employ more than 2 million people, safeguard $13.5 trillion in deposits and extend nearly $10 trillion in loans.
# # #
ABA Media Contact: Mike Townsend
(202) 663-5471
Email:

Follow us on Twitter: @ABABankers