Abstracts for the April 2018 Conference Are Due August 1
WASHINGTON – (RealEstateRama) — The National Institute of Building Sciences Building Enclosure Technology and Environment Council (BETEC) and the Building Enclosure Council – Philadelphia invite you to submit abstracts for papers by August 1, for presentation at the fifth BEST Conference Building Enclosure Science and Technology™ (BEST5), to be held April 16 – 18, 2018, at the historic Loews Hotel in Philadelphia, Pennsylvania.
The BEST5 technical program will feature both technical conference papers and "presentation only" submissions. The "presentation only" sessions do require an abstract to be submitted and professionally reviewed. From the submissions received, the BEST5 Technical Committee will select approximately 60 abstracts related to building science research, design or practice for conference papers and presentations, panel presentations and poster presentations.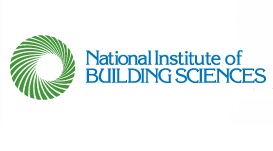 During the three-day Conference, researchers and practitioners will share knowledge and lessons learned concerning the science and art of the building enclosure. BEST5 will consist of concurrent technical sessions, plenary addresses, a BECx workshop and special programs highlighting Philadelphia's building technology heritage. The Conference also will feature an exhibit hall with opportunities for one-on-one discussions with industry vendors of state-of-the-art building industry products and services.
Questions? Please contact Stephanie Stubbs, Program Director, ?subject=BEST5%20Call%20for%20Abstracts">