Hundreds of workers rally in Washington to protect their jobs
WASHINGTON, D.C. – (RealEstateRama) — Led by the Solar Energy Industries Association (SEIA), the solar industry, elected officials and U.S. trading partners argued today against Suniva's bid for trade relief at a packed International Trade Commission (ITC) hearing. Hundreds of American solar workers concerned about their jobs attended the hearing.
SEIA, on behalf of its 1,000 member companies in the solar industry, have vigorously opposed the petition. Bloomberg New Energy Finance and Clearview Energy Partners have said tariffs will double the cost of solar panels and will cause the U.S. to lose 88,000 jobs next year alone, more than one-third of the industry's entire workforce. A coalition of conservative groups that support free trade have joined SEIA in opposition to solar tariffs.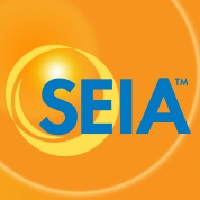 At the hearing, those opposed to Suniva's petition included its own utility commissioner from Georgia, and state lawmakers from Maryland, Minnesota, North Carolina and Virginia. They urged the ITC not to apply tariffs on imported solar cells, saying it would slam one of the fastest-growing industries in the U.S., hurt blue-collar workers gaining from new jobs in rural communities and raise electricity costs on the growing number of consumers benefiting from falling solar prices.
A bipartisan group of 69 members of Congress Friday sent the ITC a letter urging the commission to reject the request for tariffs.
It was the first ITC hearing in the case ahead of a decision by Sept. 22. SEIA, arguing against tariffs Suniva and SolarWorld are seeking, told the commission that the companies' failure in the U.S. had "nothing to do with imports."
"What was clear today is that two foreign-owned companies seeking U.S. government subsidies who disingenuously claim to represent solar manufacturing were on one side and the broader unified solar industry united on the other," said Abigail Ross Hopper, SEIA's president and CEO. "We hope the ITC sees the petition for what it is, and doesn't put the interests of two companies that made bad business decisions above those of American workers."
SEIA attorney Matthew Nicely, of the law firm Hughes Hubbard & Reed, argued that in a so-called safeguard case Congress and WTO rules require that the ITC find that imports were the "substantial cause" of the industry's "serious injury" for the commission to provide relief – tests that could not have been met given the industry's steep rise in capacity, production, and shipments.
Solar's "continued success could be destroyed by the misguided actions of the two petitioners and their small group of supporters – whose workers represent less than 1 percent of all those that work for this dynamic American industry," Nicely said.
The solar industry is growing 17 times faster than the rest of the economy. Solar jobs last year grew 25 percent — contributing 1 out of every 50 new jobs created in U.S., and the industry has added more than 100,000 blue-collar jobs to the economy in the last five years. Last year, U.S.'s solar power capacity doubled and solar was the No. 1 source of new U.S. electricity generation.
Lauren "Bubba" McDonald, Jr., Public Service Commission member from Suniva's home state of Georgia, was among state officials who testified against the petition. "The expansion of the solar market benefits the entire U.S. solar industry, including producers of cells, modules, panels and installers, as well as many downstream industries. But more importantly the growth in solar energy benefits electricity consumers. Those benefits are immediate and lasting, because solar energy provides clean, reliable, and renewable energy at low prices.
North Carolina Rep. Jason Saine said solar's growth was a key reason why his state had attracted $9 billion in investment in the last 10 years, which has especially helped poorer counties.
"As a policymaker, every day I am faced with decisions that can create tradeoffs, and therefore can create winners and losers in any industry," Saine said. "Imposing tariffs on imported modules is not the way to go about saving solar manufacturing. It is about providing a government handout to two companies."
To read SEIA's entire opening statement go to: http://www2.seia.org/e/139231/statement-injury-phase-hearing/242yyb/167729461.