WASHINGTON, D.C. – RealEstateRama – The Solar Energy Industries Association (SEIA) commended the New York State Energy Research and Development Authority (NYSERDA) for announcing the outcome of the 2019 large-scale clean energy awards, which is an annual and competitive procurement process that NYSERDA follows to meet its Clean Energy Standard commitments by 2030. Of the twenty-one large scale projects announced today, seventeen were solar projects totaling more than 1 gigawatt.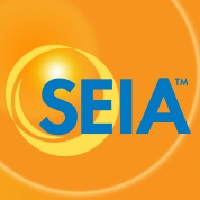 Following is a statement from David Gahl, senior director of state affairs, Northeast for the Solar Energy Industries Association:
"We commend Governor Cuomo and NYSERDA President Alicia Barton for following through on their commitment to renewable energy development in New York. This announcement builds on NYSERDA's previous efforts and will inject more than $2.5 billion into local communities.
"This latest announcement also highlights the need to pass project siting and permitting reforms as part of New York's state budget this year. Without streamlined processes, it could take several years for these projects to come online, delaying payback periods and stymieing market growth. Governor Cuomo has advanced a solid proposal to fast track solar projects, but we need the Legislature to get this over the finish line and put these principles into practice. We look forward to working with the Governor's Office and the Legislature to make sure these projects can bring New Yorkers all of the benefits that clean and reliable solar has to offer."
About SEIA®: 
Celebrating its 45th anniversary in 2019, the Solar Energy Industries Association® is the national trade association of the U.S. solar energy industry, which now employs more than 242,000 Americans. Through advocacy and education, SEIA® is building a strong solar industry to power America. SEIA works with its 1,000 member companies to build jobs and diversity, champion the use of cost-competitive solar in America, remove market barriers and educate the public on the benefits of solar energy. Visit SEIA online at www.seia.org.
Media Contact: 
Jen Bristol, SEIA's Director of Communications, ">
, (202) 556-2886