Daddazio to Focus on Resilience and Infrastructure
WASHINGTON, D.C. – (RealEstateRama) — The president of Thornton Tomasetti, Raymond P. Daddazio, EngScD, PE, will serve as the Opening Keynote Speaker during Building Innovation 2018: The National Institute of Building Sciences Sixth Annual Conference and Expo, to be held Tuesday, January 9, 8:00 am – 10:00 am ET, in Washington, D.C.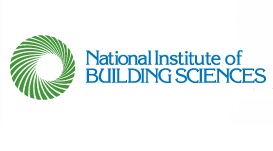 The Building Innovation 2018 theme is Sustain. Strengthen. Secure. In his presentation, Mr. Daddazio will build on that theme, focusing on resilience and how infrastructure plays a major role in securing our communities for the future. He will provide his insights; highlight case studies; share best practices, lessons learned and remaining challenges; as well as offer his thoughts on long-term planning, whole building design, sustainability and the interchange between buildings and supporting infrastructure from the engineering point of view.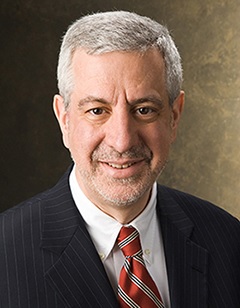 Mr. Daddazio provides strategic and operational leadership for Thornton Tomasetti, an international engineering design and analysis firm. During his nearly 40-year career, he has held various leadership roles, including that of president and CEO of Weidlinger Associates, which merged with Thornton Tomasetti in 2015. He was formerly director of Weidlinger's Applied Science & Investigations practice, and oversaw all of the firm's advanced analysis and R&D activity.
He has extensive experience in the development and application of advanced analysis techniques to structural engineering problems. Mr. Daddazio has been a principal investigator for the U.S. Government's Combating Terrorism Technical Support Office, as well as supporting shock and vibration programs for the U.S. Navy, Defense Threat Reduction Agency and the Defense Advanced Research Projects Agency. He has participated in the structural hardening of transportation infrastructure throughout New York City.
A licensed professional engineer in New York, Mr. Daddazio is a member of the American Society of Civil Engineers (ASCE) Industry Leaders Council, a fellow of the Society's Engineering Mechanics Institute and a member of its Board of Governors. He is a director emeritus of the New York Building Congress and the current chairperson of the Metropolitan Region of ACEC New York. He also serves on the industry advisory committee for Columbia University's Department of Civil Engineering and Engineering Mechanics and is chair emeritus of the Board of Visitors of the Fu Foundation School of Engineering and Applied Science at Columbia University.
In addition to Mr. Daddazio's opening keynote, Building Innovation 2018 will include 20 different educational sessions featuring 35 presentations by 55 expert speakers. Sessions will offer continuing education credits worth a total of 31 learning units (LUs) from the American Institute of Architects and 3.1 continuing education units (CEUs) for a total of 31 contact hours from the International Code Council.
On Monday, participants will get a first-hand view of how the Institute works to improve the built environment and find ways to get involved in the process by attending leadership meetings. Other opportunities to hear from industry leaders include the Tuesday Exhibit Hall Walking Lunch where exhibitors will present the latest industry technologies; the Wednesday Plenary Luncheon; the Institute's Annual Reception and Awards Banquet, where the Institute will recognize industry leaders with Institute awards and Beyond Green™ Awards; the Thursday FEDCon® Keynote Breakfast; and the Thursday Luncheon.
View the full schedule of events.
Choose to join us for the Opening Keynote Breakfast or for the full Conference. Register now and save. The early-bird rate endsNovember 30, 2017. Save as much as $250 off onsite registration. Sign up today!
Secure your hotel room at the five-star Mandarin Oriental before it's too late. The Conference hotel, located at 1330 Maryland Avenue, NW, Washington, D.C., provides a special discounted rate to Building Innovation 2018 attendees. Reserve your room for $175 before the deadline Friday, December 8, 2017, at 6:00 p.m. ET. Make your reservations online or call (202) 787-6140 and mention "Building Innovation Conference."