WASHINGTON, D.C. – (RealEstateRama) — The American Geophysical Union (AGU) will complete the first-ever net-zero energy renovation of an existing commercial building in the District of Columbia in 2019, AGU's Centennial. Janice Lachance, Esq., FASAE, AGU's Executive Vice President, Strategic and Organizational Excellence, will provide an overview of the project as Keynote Speaker at the Plenary Luncheon, to be held 12:00 – 1:30 pm, Wednesday, January 9, during Building Innovation 2019: The National Institute of Building Sciences Seventh Annual Conference and Expo, in Washington, D.C.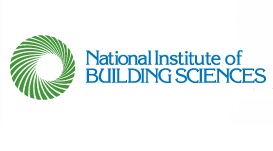 Speaking to the Conference theme of Optimizing for Tomorrow, Lachance will explain how, by living its mission of science for the benefit of humanity, AGU made the decision to renovate its existing 62,000-square-foot headquarters building to be a showcase for real-world scientific advancement through innovative, sustainable technology.
AGU is an international society of Earth and space scientists dedicated to advancing science and ensuring a sustainable future. Recognizing that the aging building and infrastructure would require a major renovation after 20 years of service, AGU seized upon an opportunity to lead by example. In addition to creating a welcoming and collaborative space for its members, staff and the D.C. community that would facilitate the understanding of Earth and space science, the organization chose to design and engineer the modernization of the building to meet net-zero energy goals.
The project goes well beyond net-zero energy usage to create a culture of reuse and recycling by implementing other sustainability elements, including reclaiming stormwater to produce all the water needed for flushing low-flow toilets and on-site irrigation, reusing unique architectural elements, repurposing existing building materials, and the offsite recycling of demolition and construction debris. This commitment resulted in more than 5,000 used bricks being cleaned and reused to complete the building's envelope and the terrazzo flooring and conference table surface being composed of old windows, broken bricks, sinks and toilets.
Lachance brings an extensive record of executive leadership accomplishments and board service in professional membership societies and government organizations to AGU, where her portfolio includes: AGU's Centennial, International Programs, Finance, Human Resources, Information Services, the Executive Office, Governance and Leadership Development, the Project Management Office, and Affiliation and Engagement. In addition, she manages the building renovation.
Prior to her work in the not-for-profit sector, Lachance was nominated by President William Clinton and unanimously confirmed by the U.S. Senate as the Cabinet-ranked Director of the U.S. Office of Personnel Management (OPM), the federal government's independent human resources agency responsible for all policy and programs affecting the 2.1 million members of the nation's civil service.
A graduate of Tulane University School of Law, Lachance is a Fellow of the American Society of Association Executives, Fellow of the National Academy of Public Administration, member of the Board of Directors of the Wise Giving Alliance and Past President of the American Society for Public Administration.
In addition to Lachance's plenary keynote, Building Innovation 2019 will include 18 educational sessions featuring 38 presentations by 60 expert speakers. The National Institute of Building Sciences is an American Institute of Architects Continuing Education Provider and an International Code Council Preferred Education Provider.
On Monday, participants will get a first-hand view of how the Institute works to improve the built environment and find ways to get involved in the process by attending leadership meetings. Other opportunities to hear from industry leaders include the Tuesday Opening Keynote Breakfast and the Wednesday FEDCon® Keynote Breakfast. During the Tuesday Exhibit Hall Walking Lunch and Exhibitors' Reception, attendees will see the latest industry technologies as exhibitors present in the Exhibit Hall. The Institute will recognize industry leaders with Institute awards and Beyond Green™ Awards during the Institute's Annual Reception and Awards Banquet.
View the full schedule of Building Innovation 2019 events.
Choose to join us for the Plenary Keynote Luncheon or for the full Conference. Online registration closes December 31, 2018. Save as much as $250 offonsite registration. Register now and save!
Secure your hotel room at the five-star Mandarin Oriental before it's too late. The Conference hotel, located at 1330 Maryland Avenue, NW, Washington, D.C., provides a special discounted rate to Building Innovation 2019 attendees. Reserve your room for $175 before the deadline Friday, December 7, 2018, at 6:00 p.m. ET. Make your reservations online or call (202) 787-6140 and mention "Building Innovation Conference & Expo."