WASHINGTON – (RealEstateRama) — When I reflect on the tremendous challenges facing low income people throughout the country, I am reminded of a story from last summer when a family swimming at the beach was caught in a strong riptide, swept away from the shore by powerful ocean currents. A few brave individuals attempted to save them, only to be pulled into danger themselves as horrified bystanders watched. There was no rescue equipment nearby and no lifeguards on duty. After some uncertainty, someone in the crowd shouted, "form a human chain!" Relieved to have a way to help, people didn't hesitate to link arms: dozens of people lengthened themselves further and further into the ocean, waves crashing around them.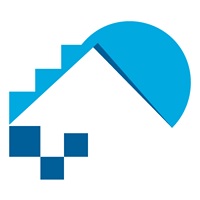 Their innate goodness, a sense of urgency, and an intuitive understanding of their collective strength helped them overcome what had seemed impossible: working together as one, they brought everyone to safety.
The people were ordinary — the moment, extraordinary.
Like those beachgoers, NLIHC and our partners are working to build and strengthen our housing movement to reach everyone struggling to stay afloat against crushing rents and low wages. Building this movement is more important than ever, after a year when life worsened for many of the lowest income people and as we face greater threats to federal housing solutions than we have in decades.
In 2017, income inequality in our country became more extreme than in any other industrialized nation. More people live in severe poverty in the United States than at any time in the last 20 years. The affordable housing crisis deepened, with just three affordable and available homes for every ten of the lowest income people. Homelessness increased for the first time in seven years, and more cities along the West Coast and beyond declared that homelessness had reached a state of emergency. Tent cities housing hundreds of people, including children, became more common sights. Record numbers of people died on the streets in dozens of cities from Los Angeles to Nashville to Baltimore. And, four months after the first major 2017 hurricane hit, tens of thousands of families live in hotels, hundreds of thousands of homes remain damaged, and over half of Puerto Rico has no power.
More than ever, we need strong executive and congressional leadership working together to advance and invest in bold solutions. The president's actions over the last year, unfortunately, reflect a different motivation of obtaining wins for his donors, his base and his business. The recently enacted tax cuts are the clearest example — by 2027, the top 1% of earners will get 83% percent of the gains from the new law. The president, his family and his donors will reap untold rewards, while resources for housing production are diminished and increased deficits threaten deep cuts to the social safety net. But the tax bill wasn't an anomaly – throughout the year, the president sought to slash funding or entirely eliminate solutions to homelessness and housing poverty.
Thanks to strong and effective advocacy from people across the country, we have prevented some of the most harmful proposals to cut or eliminate housing solutions. After a powerful outcry of nearly 3,500 organizations joining the NLIHC-led Campaign for Housing and Community Development Funding, Congress rejected many of the president's most severe proposals to slash or eliminate funding for HUD and USDA programs. Advocates were similarly successful in protecting Medicaid — crucial to efforts to reduce homelessness — from rollbacks and in protecting Low Income Housing Tax Credits and housing bonds in the tax bill.
But in the face of increasing income inequality, poverty, housing insecurity and homelessness, preventing deep cuts to programs whose funding has steadily declined over time can hardly be considered a victory — especially when we know what's next. Later this month, the president will likely issue an executive order mandating changes to key safety net programs, including housing subsidies, in the context of what Republicans will call "welfare reform." Soon after, the president will again propose deep and devastating cuts to HUD and USDA budgets. His administration may aggressively pursue time limits and work requirements for housing and other assistance, despite the fact that the vast majority of those benefiting from safety net solutions are seniors, people with disabilities, and low-wage workers. Secretary Carson will again push for rent hikes on the most vulnerable families in HUD-assisted housing including seniors and people with disabilities on fixed incomes.
We are ready. Despite the painful setbacks of 2017, we begin 2018 as a stronger movement for housing justice. Here's how:
We are connecting our advocacy in new and powerful ways.
Last year, the NLIHC-led Campaign for Housing and Community Development Funding and our state partners organized the first Our Homes, Our Voices National Housing Week of Action. Organizations in over 60 communities across the country hosted rallies, press conferences, letter-writing campaigns, and other events to let their members of Congress know the importance of affordable homes. The events were attended by thousands of people, representing tens of thousands more.
The second annual Our Homes, Our Voices Week of Action will take place in May 2018, when our members, partners and allies throughout the country will continue to demand action on the affordable housing crisis and urge Congress to make a bold and sustained commitment to ensure that everyone has a safe, accessible and affordable home.
States are gaining ground.
NLIHC state partners and local advocates have made significant progress in achieving new housing resources and protections for low income renters throughout the country. California led the way, with advocates achieving the state's first-ever dedicated source of revenue for housing production, a $4 billion bond measure that will go to voters in November and a new landmark law to ban landlords from threatening or intimidating renters based on their immigration status. Nebraska established a new Rural Workforce Housing Investment Fund and Wisconsin provided new funding for homeless services in its budget for the first time in more than ten years. Maine advocates achieved new standards for lead-based paint interventions, while advocates in New Jersey celebrated a state Supreme Court decision upholding the responsibilities of municipalities to provide for affordable homes in community development.
Advocates also fought for and won new, innovative policy solutions, blazing a new path for other communities to follow. New York City is the first to provide the right to an attorney for all renters facing eviction. Seattle became the first city to ban any consideration of criminal background as landlords consider applications for tenancy. St. Louis criminalized the too-common landlord practice of lockout evictions. And proven solutions are taking root in new cities: Detroit established its first Housing Trust Fund; Atlanta passed its first inclusionary zoning ordinance; and Los Angeles established a new linkage fee on development that will provide an estimated $100 million annually for affordable homes.
Each of these achievements was built on years of collaboration and campaigning and will inspire more efforts like them in 2018 and beyond.
We are broadening our movement for affordable homes.
As NLIHC founder Cushing Dolbeare once said, "Housing is too important to be left to housers." Educators, health practitioners and many others have a stake in increasing federal resources to ensure the lowest income people have homes they can afford.
In 2017, NLIHC created a new intersectional campaign, together with the National Alliance to End Homelessness, the Center on Budget and Policy Priorities, Children's Health Watch, and Make Room, and with a steering committee of new partners in housing advocacy like NAACP, the National Education Association, Children's Defense Fund, the National Alliance on Mental Illness, the National Association of Community Health Centers, the Food Research and Action Center, and others. Together, we recognize how central housing affordability is to alleviating poverty, improving health and educational outcomes, and so much more.
Nationally and in states throughout the country, we are forming a broad and powerful coalition around the housing needs of the lowest income people in America. You will hear much more about this campaign, and ways to get involved, in the coming months.
We are holding government accountable for an equitable recovery from the 2017 disasters.
In a matter of weeks after a series of devastating hurricanes and wildfires, NLIHC formed a new Disaster Housing Recovery Coalition of over 250 organizations and a network of nearly 1,000 organizations to advocate for a fair and equitable housing recovery for the lowest income people and communities. We will continue to work to ensure that the hard-won lessons learned after previous disasters are not forgotten and that oversight and accountability measures are enacted into law to prevent state and federal governments from putting politics above the needs of the lowest income people.
We are shaping a national discussion and increasing political pressure.
Reporters are increasingly covering the worsening affordable housing shortage for extremely low income households and are sharing practical solutions with their readers and listeners. Last year, stories featuring or quoting NLIHC research and policy solutions increased by over 30%. All told, we shaped more than 4,000 stories on ending homelessness and housing poverty, many of them featured in national outlets with significant reach, such as The New York Times, The Wall Street Journal, The Guardian, The Washington Post, USA Today, CNN, PBS, NPR, as well as in numerous local papers and radio shows. This expanded coverage directly translates into increased awareness and, over time, increased political will.
We will get out the vote.
We will end homelessness and housing poverty only when all candidates for elected office understand that affordable housing is a nonpartisan concern of voters. But low income people — predominantly renters — vote at much lower rates than higher income homeowners. In 2016, 74% of households with incomes over $100,000 voted, compared to only 38% of families with incomes below $20,000. That same year, 67% of homeowners voted, compared with 49% of renters. Until low income people vote at the same rate as high income households, affordable homes will be a low priority for Congress.
Nonprofit organizations can, and should, engage in nonpartisan election-related activity, including voter registration, education, and mobilization. We must all recommit ourselves to this effort, and NLIHC's Our Homes, Our Votes project will offer tools and resources to help nonprofit organizations weave this critical work into their missions.
We begin the New Year as a deeply committed and strengthened movement. I am certain that in spite — maybe because — of the challenges we face, we will ultimately prevail in pulling everyone safely to shore. All it takes is more of us — working as one — to do something extraordinary.
Onward,