Capital Magnet Fund Award Will Support Detroit Revitalization Efforts
Arlington, VA/Detroit, MI (September 27, 2016) – (RealEstateRama) — Capital Impact Partners announced today that it has received a $4.8 million grant through the fiscal year 2016 round of the U.S. Department of the Treasury's Capital Magnet Fund (CMF). Capital Impact Partners will use the funding to build upon its concentrated work in Detroit and expand affordable housing across this city.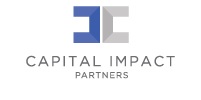 Capital Impact Partners will utilize this award to support financing of typically hard-to-find construction and other short-term loans for mixed-income and affordable housing developments that serve predominately low-income families and are located in areas of high housing need. A portion of the CMF award will also support the financing of healthy food enterprises, educational and community facilities, and other projects near affordable housing developments. By leveraging the CMF grant to attract private funds, Capital Impact Partners will bring at least $50 million in new investment capital to Detroit.
"In Detroit we have made a dedicated effort to support an inclusive growth strategy that benefits all residents," said Ellis Carr, president and CEO of Capital Impact Partners. "We are honored to receive a Capital Magnet Fund grant. It will enable Capital Impact Partners to expand our impact in Detroit as we work with local investors and developers to support people who are struggling to find safe, accessible, and affordable housing."
Capital Impact Partners was one of just 32 recipients chosen through a merit-based competitive review of applications submitted by 125 organizations, and its $4.8 million grant was the third largest grant awarded in the round. Overall, The Treasury Departmentawarded CMF grants totaling $91.5 million.
The Capital Magnet Fund was created to spur investment in affordable housing and related economic development projects in low-income communities throughout the nation. Annie Donovan, Director of the Community Development Financial Institutions Fund, the federal agency that administers the program, illustrated how the CMF award will have greater impact beyond the the dollar amounts awarded. "The program requires recipients to leverage $10 of housing and economic development investments for every $1 of federal funds, meaning today's awards will support over $900 million of investment in low-income communities," Donovan said.
Capital Impact's strategy for the city is anchored by its 2015 publication, "Toward Inclusive Growth in Detroit," a first-of-its kind report addressing scenarios for cultivating diverse, mixed-income neighborhoods where people of different income levels, education levels and races can live, work, and grow together.
"While we finance projects nationally to support equitable access to the critical social services and housing people need to succeed, Detroit has been an opportunity to focus those efforts along with cutting edge research and policy advocacy to create a framework that encourages growth while preserving access and affordability across the city," saidScott Sporte, chief lending officer for Capital Impact Partners. "We can leverage this award to bring key people to the table who can help us expand our work."
Over the past decade, Capital Impact Partners has deployed more than $150 million in financing to projects in Detroit, and in the process has supported 10 percent of all new and rehabilitated housing in the greater downtown Detroit area. Example projects that illustrate the types of projects Capital Impact may pursue with their CMF award include:
The Auburn: Once a large surface parking lot, this $12.3 million project transformed a key corner into affordable residential housing and eight diverse retail spaces.
Rainer Court: Financed with the first loan made through the Detroit Neighborhoods Fund, a lending partnership created by Capital Impact Partners and JPMorgan Chase, this $4.5 million project renovated a historic apartment building in Midtown Detroit, creating affordable housing and retail space to attract students and young professionals back into the city's core.
New Center: Just a short distance from Capital Impact's Detroit offices, an empty warehouse sitting on a largely vacant block will soon be home to new rental housing in an area in great need of units as a result of $1.3 million in financing from Capital Impact'sWoodward Corridor Investment Fund.
"Affordable housing remains out of reach for far too many Americans," said Antonio Weiss, counselor to U.S. Treasury Secretary Jacob J. Lew. "This funding will enable organizations across the country? to expand access to affordable housing and help meet the critical needs of thousands of families."
"Earlier this year, Capital Impact debuted its new five-year strategy—our 2020 Vision for Communities—based on four pillars of action: addressing systemic poverty, creating equity, building healthy communities, and promoting inclusive growth. This Capital Magnet Fund award will strengthen our ability to achieve that vision both in Detroit and set a leading example nationally," concluded Carr.
###
About Capital Impact Partners: Capital Impact Partners transforms underserved communities into strong, vibrant places of opportunity for people at every stage of life. We deliver strategic financing, incubate new social programs, and provide capacity-building to help ensure that low-to-moderate-income individuals have access to quality healthcare and education, healthy foods, affordable housing, and the ability to age with dignity. A nonprofit community development financial institution, Capital Impact Partners has disbursed more than $2 billion to revitalize communities over the last 30 years. Headquartered in Arlington, VA, Capital Impact Partners operates nationally, with local offices in Detroit, MI, and Oakland, CA. Learn more at www.capitalimpact.org