Mill Avenue Properties Sell for $13.8 Million
Phoenix, Ariz. – (RealEstateRama) — CBRE Executive Vice President Philip D. Voorhees and Vice President Brad Rable announced today that the National Retail Investment Group – West (NRIG-West), in union with Executive Vice President Barry Gabel and Senior Associate Chris Marchildon, completed the sale of a +39,979-square-foot two-property portfolio, 420 and 501 S. Mill Avenue in downtown Tempe, Arizona. The properties commanded a combined sale price of $13.8 million.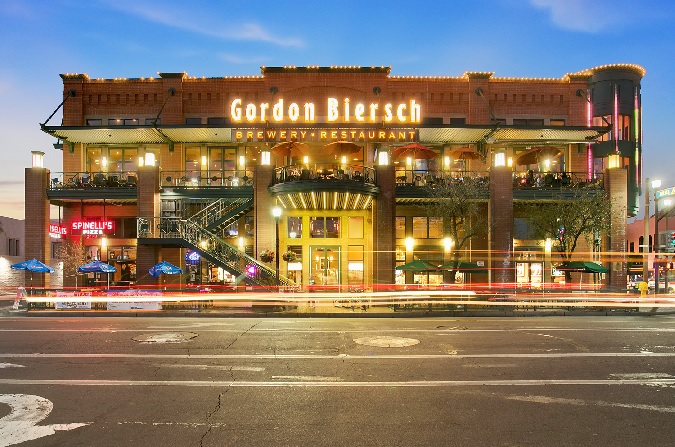 CBRE's retail investment experts Voorhees, Gabel, Rable and Marchildon represented the seller, Beverly Hills, Calif.-based real estate investment company, Starpoint Properties, LLC. The buyer, also represented by CBRE, was a San Francisco-based private investor who completed the sale as part of a 1031 tax deferred exchange.
According to Gabel, "With a retail vacancy rate less than four percent, downtown Tempe is one of the healthiest and vibrant retail trade areas in the Valley." He continued, "Downtown Tempe is an area of metro Phoenix that is thriving and seeing significant new development. 420 and 501 S. Mill Avenue are urban, infill, 'main and main' retail locations with excellent tenancy that will benefit from the continued growth of the submarket."
Built in 1998 and 1891/1995, respectively, the properties at 420 and 501 S. Mill Avenue encompass a +15,460-square-foot site at the northwest corner of Mill Avenue and 5th Street, the primary intersection for dining, shopping and entertainment in the trade area. The properties were approximately 79 percent occupied at the time of sale. "Mill Avenue is arguably Arizona's best known, pedestrian-oriented retail street," said Rable. "Adjacent to the country's largest public university, this offering presented an uncommon opportunity to own two assets at this very visible, highly-trafficked intersection."
According to Voorhees, the CBRE team's marketing system distributed more than 294 offering memoranda to investors and brokers, and through the team's "managed bid" offer process, generated nearly twenty offers to purchase the property.
"The strong competition to acquire the Mill Avenue properties was based on investors seeking urban, infill repositioning opportunities," said Rable.
With this closing, CBRE's NRIG-West team has closed179 transactions since the start of 2012 for a total consideration of $3.4 billion. In total, the NRIG-West team has listed and sold more than $9.3 billion in retail transactions. Select NRIG-West Team listings include Plaza Antigua in Tucson, Arizona, listed for sale for $8,758,000; Brea Center in Brea, Calif., listed for sale for $20,750,000; and Mountain Green Shopping Center in Upland, Calif., offered for sale for $35,248,000. More information available at www.cbre.com/nrigwest.
NRIG-West Team focuses exclusively on retail investment properties in the western states (including CA, OR, WA, ID, NV, MT, WY, UT, AZ, NM and HI). The team's ability to collaborate across CBRE's multi-discipline platform enhances the team's role as strategic advisors to Western U.S. clients in the disposition and acquisition of retail properties, and ensures the delivery of superior results in today's investment market. Long recognized as industry-leading investment experts, the NRIG-West Team continues to specialize in portfolio, anchored centers, strip centers, single-tenant assets, specialty retail projects, REO and Receivership assets and parcelized disposition strategy opportunities. Based in Orange County, Calif., the team consists of specialists with institutional and private client relationships, and leverages institutional quality knowledge and service across unparalleled access to private capital investors and the brokers who represent them, domestically and around the world. View listings: listings.nrigwest.com
About CBRE Group, Inc.
CBRE Group, Inc. (NYSE:CBG), a Fortune 500 and S&P 500 company headquartered in Los Angeles, is the world's largest commercial real estate services and investment firm (in terms of 2014 revenue). The Company has more than 70,000 employees (excluding affiliates), and serves real estate owners, investors and occupiers through more than 400 offices (excluding affiliates) worldwide. CBRE offers strategic advice and execution for property sales and leasing; corporate services; property, facilities and project management; mortgage banking; appraisal and valuation; development services; investment management; and research and consulting. Please visit our website at www.cbre.com.