Properties include Eight Orange County Bank of America-leased properties, One LA County Bank of America plus Walgreens (Boulder, CO and Palm Bay, FL), CVS/pharmacy (Tallahassee, FL), Chase Bank (Chicago, IL) and Buffalo Wild Wings (Phoenix, AZ)
NEWPORT BEACH, CALIF. – December 16, 2015 – (RealEstateRama) — CBRE Executive Vice President Philip D. Voorhees announced today that he and the National Retail Investment Group – West (NRIG-West) and CBRE's Net Leased Property Group teams are pleased to exclusively offer for sale, the Consolidated Tomoka Portfolio. This 100% leased offering consists of 14 single-tenant assets totaling 129,400 square feet. The portfolio generates a current net operating income exceeding $2,400,000 with attractive existing financing ($23,100,000 balance, 3.67% fixed interest rate, interest only, maturing April 2023) that must be assumed by the purchaser.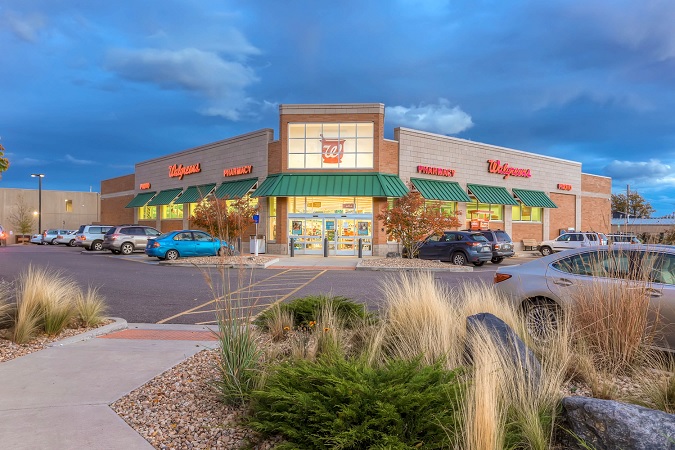 Within the portfolio, eight Bank of America-leased properties are located in desirable Orange County, California with significantly below market rents, a fair market value adjustment in about 12 years, exceptionally high branch deposits, and long-term occupancy history. The remaining six properties consist of a Los Angeles County Bank of America (Walnut, CA) plus two Walgreens (Boulder, CO and Palm Bay, FL), one CVS/pharmacy (Tallahassee, FL), one Chase Bank (Chicago, IL) and one Buffalo Wild Wings (Phoenix, AZ).
"Single-tenant net leased portfolios of this quality, credit tenancy and below market rents seldom hit the market for sale," said Voorhees. "The embedded value from the low Bank of America lease rates and forthcoming fair market value adjustment is exceptional."
Voorhees added, "With a net-operating income exceeding $2,400,000, this portfolio offers an uncommon opportunity to acquire a high-quality, nationwide portfolio, providing excellent tenant quality, long-term leases with the eight Southern California Bank of America assets, providing a significant upside opportunity due to the below market rents and fair market value rental increases at the option periods."
According to Voorhees, CBRE expects to announce an initial bid date to interested prospects in January of 2016. The seller, a Florida-based, publicly-traded real estate company, will only consider portfolio offers due to the existing financing that must be assumed by the purchaser.
NRIG-West Team focuses exclusively on retail investment properties in the western states (including CA, OR, WA, ID, NV, MT, WY, UT, AZ, NM and HI). The team's ability to collaborate across CBRE's multi-discipline platform enhances the team's role as strategic advisors to Western U.S. clients in the disposition and acquisition of retail properties, and ensures the delivery of superior results in today's investment market. Long recognized as industry-leading investment experts, the NRIG-West Team continues to specialize in portfolio, anchored centers, strip centers, single-tenant assets, specialty retail projects, REO and Receivership assets and parcelized disposition strategy opportunities. Based in Orange County, Calif., the team consists of specialists with institutional and private client relationships, and leverages institutional quality knowledge and service across unparalleled access to private capital investors and the brokers who represent them, domestically and around the world. View listings: listings.nrigwest.com
CBRE – listings.nrigwest.com
Ross and Shops at Rio Rancho Towne Center . Status: In Escrow: City: Pomona, CA: Type: Strip Center: SF: 48,422: Price: $14,319,000: Cap Rate
About CBRE Group, Inc.
CBRE Group, Inc. (NYSE:CBG), a Fortune 500 and S&P 500 company headquartered in Los Angeles, is the world's largest commercial real estate services and investment firm (in terms of 2014 revenue). The Company has more than 52,000 employees (excluding affiliates), and serves real estate owners, investors and occupiers through more than 370 offices (excluding affiliates) worldwide. CBRE offers strategic advice and execution for property sales and leasing; corporate services; property, facilities and project management; mortgage banking; appraisal and valuation; development services; investment management; and research and consulting. Please visit our website at www.cbre.com.